Under the Dragon: California's New Culture
January 30, 2010 – September 30, 2010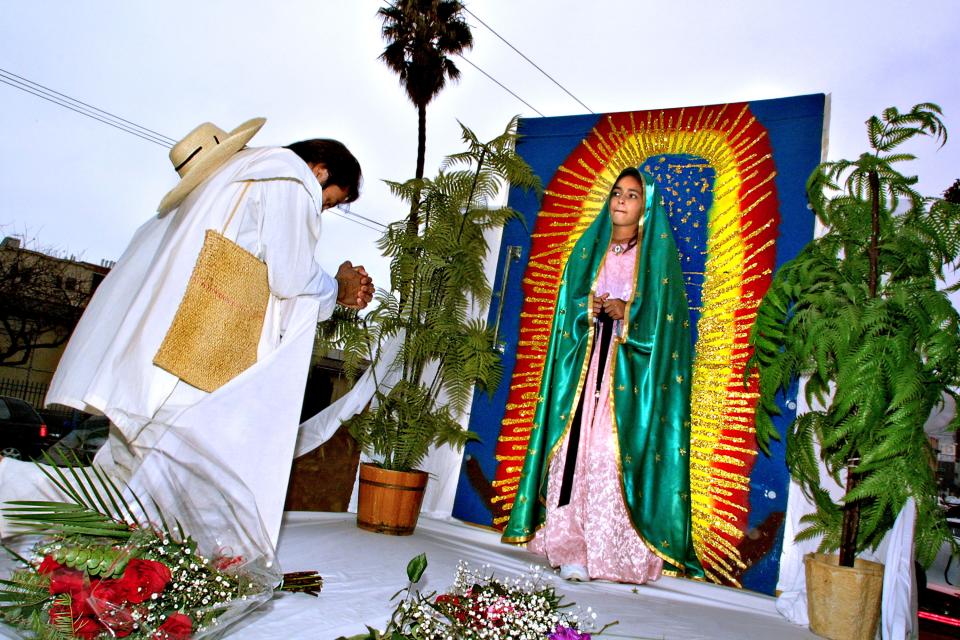 Under the Dragon: California's New Culture explores the state's diversity: showing how cultures, personalities and traditions from all over the world mingle in unexpected ways in California, forging a vibrant hybrid culture.
The vibrant photographs and exciting soundscapes reveal startling cultural juxtapositions, including a young white minister preaching at an almost all-black Baptist church, Latinos converting to Islam in a suburban mosque, a 79-year-old Japanese American earning her high school diploma and an Iranian therapist with Cambodian clients.
This exhibit, created by Lonny Shavelson and Fred Setterberg, was inspired by the photographer's encounter under a Chinese New Year dragon. When a rainstorm interrupted the annual celebration, the photographer sought refuge under the 200-foot dragon and discovered the unlikely alliance of people who carried it were not just Chinese but also included Russians, Samoans, and Latinos.
The exhibit honors those breaking cultural stereotypes, the iconic traditions of the international community, and the individualism that is a hallmark of California.