Gambatte! Legacy of an Enduring Spirit 2021
August 5 – November 7, 2021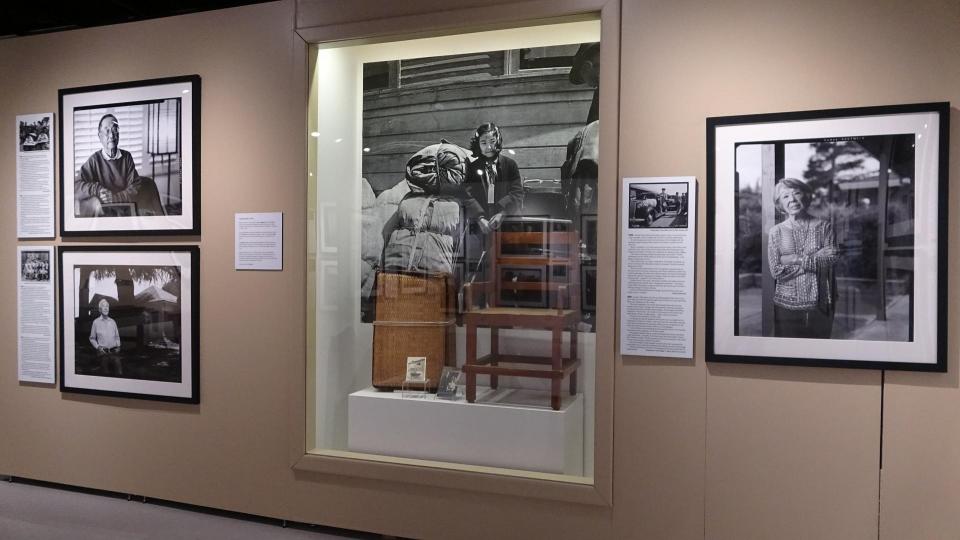 The updated traveling photography exhibit "Gambatte! Legacy of an Enduring Spirit" returned for a second installation at the California Museum August 5 through November 7, 2021.
A visual exploration of the Japanese concept of "gambatte" (or to triumph over adversity), it featured contemporary photographs of Japanese Americans who survived mass incarceration during WWII taken by photojournalist Paul Kitagaki Jr. of The Sacramento Bee, paired with historic images by U.S. War Relocation Authority photographers including Dorothea Lange.
Paul Kitagaki, Jr. has traveled the world to document natural and human-caused disasters and the lives of everyday people, ranging from Iraqis living under Saddam Hussein and residents of Mexico City digging out of a deadly earthquake to Asian factory workers laboring for pennies to produce athletic shoes worn by athletes competing for gold at nine Olympic Games. His work has been published in National Geographic, Time, Sports Illustrated and other news outlets around the world and honored with dozens of awards, including the Pulitzer Prize. Learn more at kitagakiphoto.com.