Explore This Section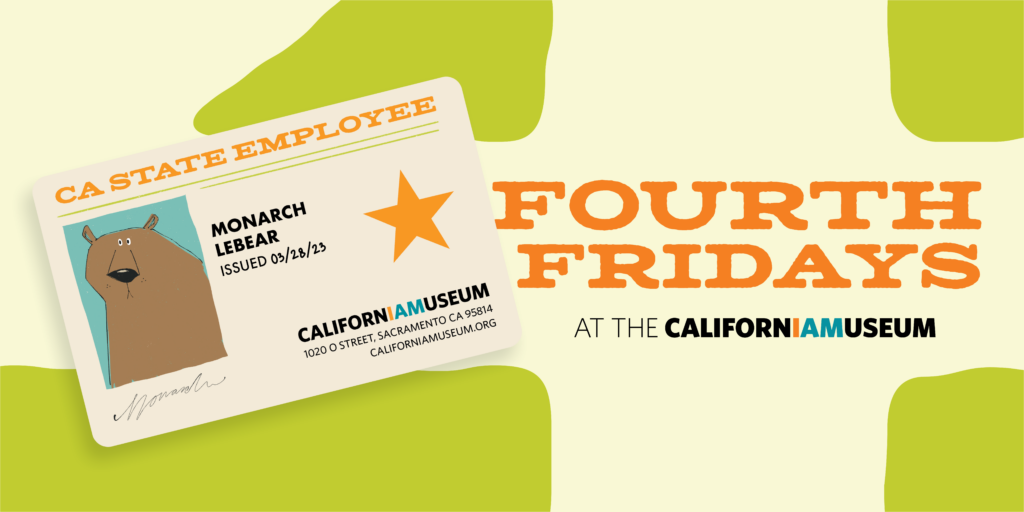 Fourth Fridays
State Employee Free Admission 12-3 pm
The California Museum invites all current California state employees to visit for free on the fourth Friday of each month from 12-3 pm. Free admission will be provided to the first 100 state employees with a current state employee ID badge who visit the Museum during the 12-3 pm Fourth Friday timeframe. Walk-in only. Offer does not apply to advance ticket purchases.
Mark your calendar for upcoming Fourth Fridays:
September 22, 2023
October 27, 2023
November 24, 2023
December 29, 2023
We look forward to your visit!
Please visit the COVID-19 page for information on current visitor protocols.