Explore This Section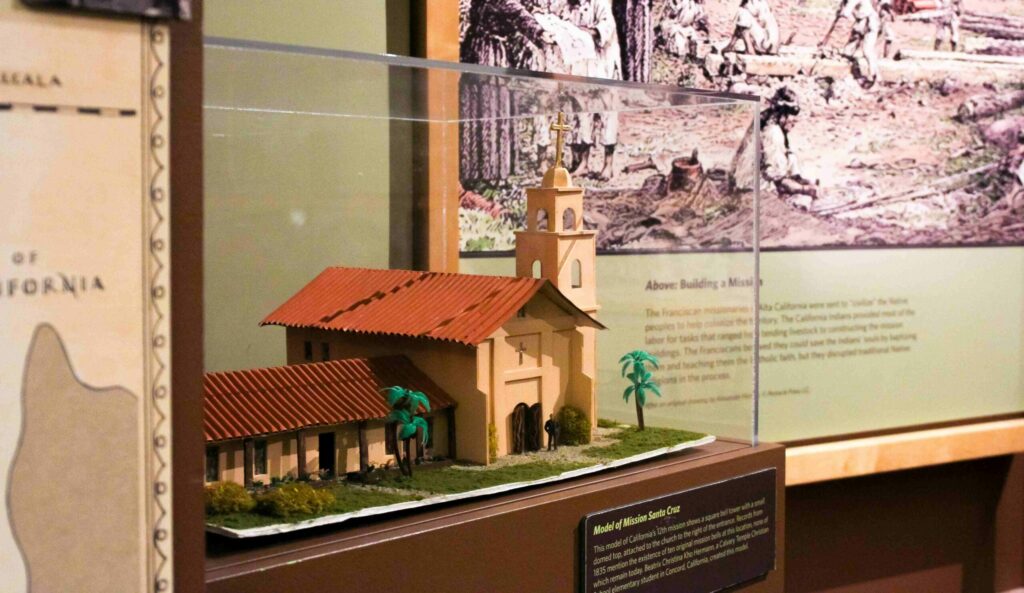 California Missions Field Trip
Now booking reservations
The California Missions Field Trip chronicles the history of the 21 settlements founded by missionaries along the El Camino Real, providing students with an in-depth case study on the decisions that were made in establishing the first California Mission, San Diego de Alcalá.
Includes a 30-minute docent-led classroom presentation on the history of the mission system and its impact on Native peoples, followed by completion of an activity sheet and self-guided tours of "California Indians" and "California Missions," plus pre- and post-visit activities. Groups may choose to explore the Museum after the program for an additional 60 minutes (90 minutes total). Aligned with 4th grade History-Social Science and Common Core ELA.
Upon receiving a booking, the education department tailors the program to the specific grade level requested; an individual program is not appropriate for multiple age groups.
Admission:
| | |
| --- | --- |
| Students | $6.50 each* |
| Chaperones | $6.50 each* |
| Teachers | Free |
Availability:
| | |
| --- | --- |
| Thursday & Friday | 9:00 am – 3:00 pm |
Scholarship:
Kim Traversi Memorial Scholarship
California Title 1 schools are eligible for a free field trip scholarship thanks to the Kim Traversi Education Fund. For details and information on how to apply, visit the link above.
Please plan your visit in advance and review current visitor protocols during COVID-19. For questions or assistance, contact reservations@californiamuseum.org or (916) 654-1729.
*To receive discounted admission, reservations for a minimum of 20 paid participants are required and must be made a minimum of 14 days in advance. Groups with fewer than 20 participants subject to $120 flat rate.