Riding Concrete: Skateboarding in California
July 2, 2011 – March 25, 2012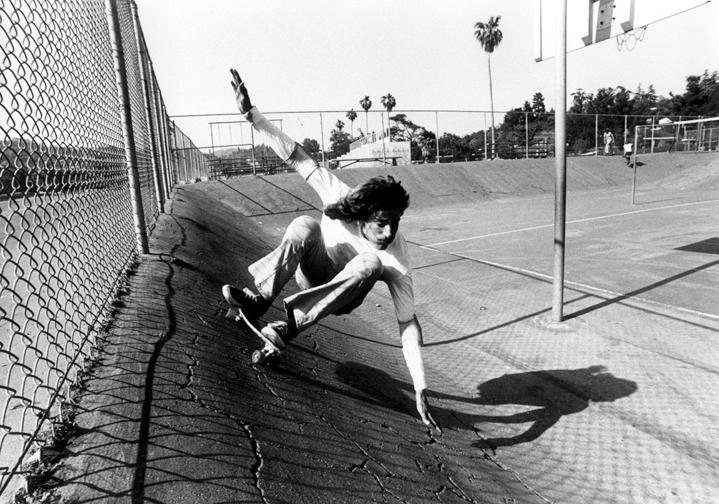 Curated by legendary Z-Boy Nathan Pratt, co-star of the 2002 documentary "Dogtown and Z- Boys", this all-new exhibit explores the California-created sport of skateboarding.
From the earliest 1950s wood plank and metal roller skate wheel prototypes to the modern engineered marvels of today, rare boards and ephemera document the evolution of "sidewalk surfing." Highlights include many of the sports' firsts, including the first pro model skateboard, the first board with urethane wheels and the first Zephyr board. Over 200 unique items, many from The Sidewalk Shop, Skatelab and Z-BOY® Archive collections, are on display including Tony Hawk's autographed personal board, an extremely rare Willie Mays board and gear from over 30 California pros.
Multimedia presentations featuring the revolutionary riders, artists and manufacturers reveal how riding concrete evolved from a subculture of teenage defiance to an iconic worldwide cultural phenomenon.
Photos of Nathan Pratt by Craig Stecyk. Courtesy of Z-BOY® Archive.