The Purse and the Person: A Century of Women's Purses
Explore This Section
July 3, 2010 – September 26, 2010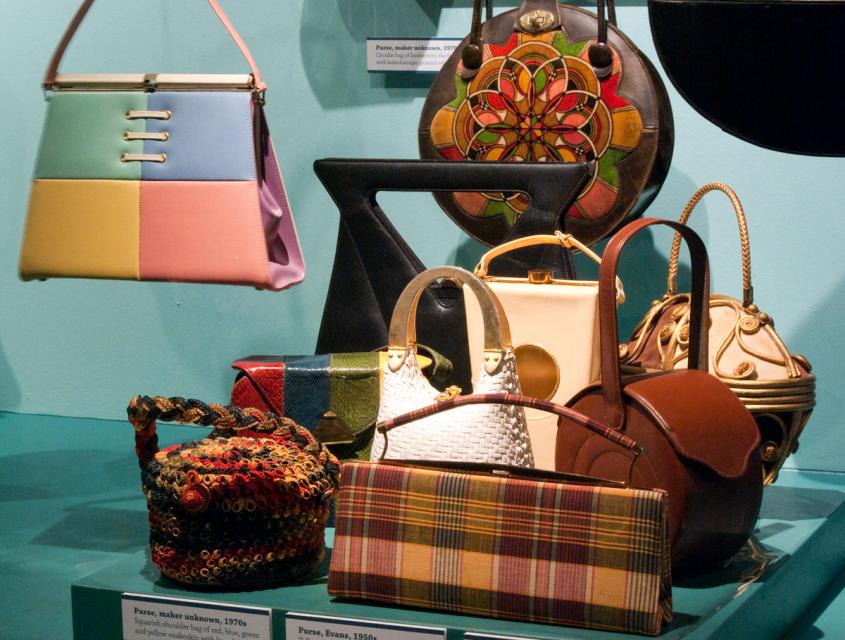 What does a purse tell us about history?
Quite a bit, actually.
This exhibit uses purses and their contents as a window on the changing roles of women over the past hundred years – from Edwardian matron to 1980s Superwoman.
Major themes of the 20th century – prosperity, hardship, war, peace, women's rights – are clearly visible among these purses and their contents.
Visitors will connect to their own mothers and grandmothers as they consider the differences and similarities of women's lives across the generations.