Day of the Dead: Art of Día de los Muertos 2013
September 24, 2013 – January 5, 2014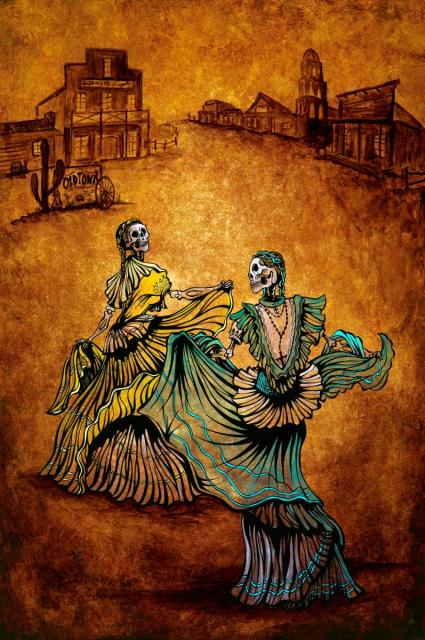 A journey through life, love and death, "Day of the Dead: Art of Día de los Muertos" is an all-new exhibit featuring contemporary installations by California artists Rob-O, John Huerta and David Lozeau.
Opening on September 24, 2013 for Hispanic Heritage Month, the exhibit highlights the Mexican cultural tradition of honoring deceased loved ones each year on November 1 and 2 by creating calaveras de azúcar (sugar skulls), altares de muertos (altars of the dead) and ofrendas (offerings), which has evolved from the Aztecs to modern day California.
Members of the public are invited to celebrate their friends, family and ancestors by participating in an adjacent Community Altar and leaving a photograph or small remembrance through January 5, 2014.
Sponsored by California Latino Legislative Caucus and Mayahuel Restaurant & Tequila Museum. Developed in association with John Huerta Arte, David Lozeau, Sacramento Arts & Business Council and Sugar Skull Art.