Eames Generations: A Legacy of California Design
June 25 – December 1, 2013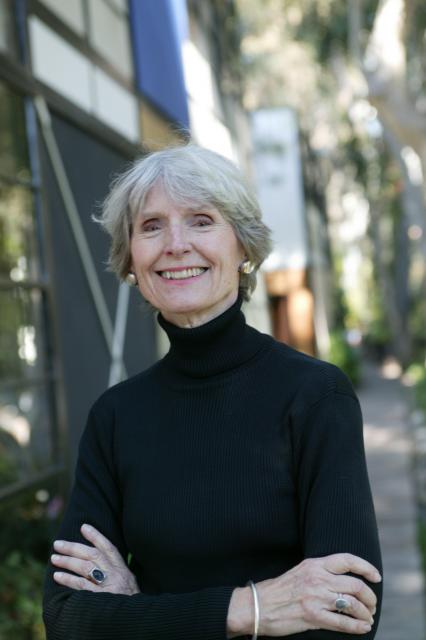 "Eames Generations: A Legacy of California Design" is a new exhibit featuring artwork by Lucia Eames and Llisa Demetrios, daughter and granddaughter of legendary California designers Charles and Ray Eames whose legacy of innovation continues to influence the arts today.
Lucia Eames has designed indoor and outdoor furniture and metalworks for over thirty years. A graduate of Radcliffe College, where she studied sculpture, Lucia designs functional indoor and outdoor pieces laser-cut in carbon steel, aluminum, and stainless steel. Her commissioned public works include the 92-foot-tall Wind Harp in South San Francisco and the kinetic Clock Tower in Newport Beach. As the matriarch of the Eames family, Lucia also oversees the preservation of the Eames family's legacy with her five children, who together serve as the Eames Foundation's Board of Directors.
Llisa Demetrios works primarily with bronze, creating large-scale sculptures often displayed in outdoor settings. A graduate of Yale University, Llisa also studied at the California College of Arts and Crafts and has lectured on sculpture at the Academy of Art University. Formerly the archivist of the Mies van der Rohe collection at the Museum of Modern Art in New York, today Llisa is the archivist of the Eames Foundation and shares studio space with her mother in Sonoma County.