American Masterpieces: The Artistic Legacy of California Indian Basketry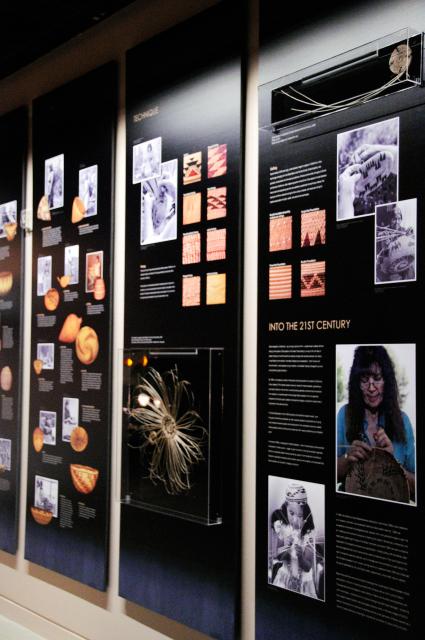 Beautiful and rare baskets from over twenty different tribes will demonstrate why California Indian basketry is widely considered to be among the world's finest textile traditions.
California Indians created baskets for a multitude of purposes; they used them for food storage and preparation, to carry their babies, to wear as caps, to exchange as gifts or dowries, and much more. A wide variety of utilitarian and decorative baskets will be on display, allowing visitors to learn about their significance to their makers, and to appreciate the high level of craftsmanship that they embody.
Presented in partnership with the California Arts Council and California State Parks, with funding from the National Endowment for the Arts. More information on the baskets can be found here.