Drawing Caleeforneeya: Political Cartoons of Rex Babin, 1999 – 2012
Explore This Section
August 14 – October 14, 2018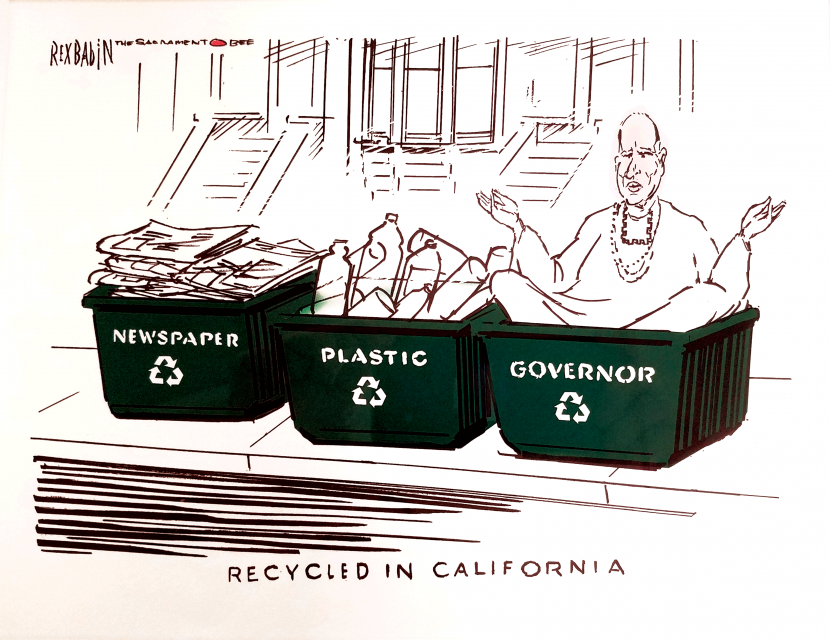 "Drawing Caleeforneeya" was a retrospective exhibit exploring the work of editorial cartoonist Rex Babin (1962 – 2012) open August 14 through October 14, 2018.
Through his pen-and ink drawings, keen observations and sharp wit, Babin captured the essence of many distinctive California topics from 1999 to 2012 during his tenure at The Sacramento Bee. From the power crisis and gubernatorial recall to the environment and more, Babin's original cartoons remind us there is always something to admire — or criticize — in the Golden State.
Guest-curated by The Bee's current editorial cartoonist Jack Ohman, the exhibit was presented in partnership with the Association of American Editorial Cartoonists.