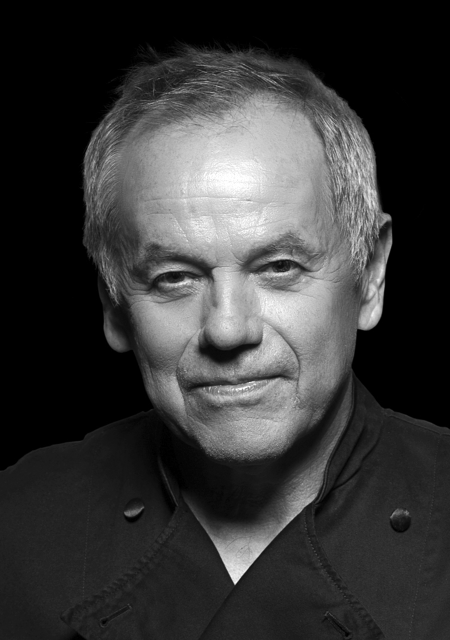 Chef, Restaurateur & Entrepreneur
(b. 1949)
California Connection
Has lived and worked in Los Angeles since 1975
Achievements
Biography current as of induction in 2019
Famed chef and restaurateur Wolfgang Puck was pivotal in the rise of California cuisine during the late 1970s. He also launched modern fusion cuisine by combining classic French techniques with California and Asian influences, using fresh ingredients showcasing California's agricultural bounty.
Puck began cooking as a child in his native Austria and started formal training at age 14. He worked in some of France's best restaurants before leaving for Indianapolis, Ohio., in 1973. In 1975 Puck came to Los Angeles and gained the attention of the Hollywood elite as chef of Ma Maison. In 1982 he opened his first restaurant, Spago. The next year he opened Chinois on Main in Santa Monica. Puck and his Fine Dining Group have opened restaurants across the U.S. and in Europe, Asia and the Middle East. Among them his flagship restaurant Spago in Beverly Hills and CUT, Beverly Hills and Singapore all have earned Michelin Stars.
Other ventures include Wolfgang Puck Catering, which provides restaurant-quality cuisine for such high-profile events as the Academy Awards® Governors Ball, and Wolfgang Puck Worldwide, Inc., which includes casual dining and fast-casual restaurants along with consumer products including packaged food and beverages, and book publishing.
Puck has been a regular guest on ABC's Good Morning America since 1986, the year he produced his first cooking video. His Emmy Award-winning television series Wolfgang Puck's Cooking Class debuted on The Food Network in 2000 and aired for five seasons. He has written seven cookbooks and his syndicated column appears in 30 newspapers across the U.S. and Canada.
Puck has received many honors, including the James Beard Foundation Award for Outstanding Chef in 1991 and 1998, an award that he is the only chef to have won multiple times. Spago earned the James Beard Foundation Award for Restaurant of the Year in 1994 and later was awarded two Michelin Stars.
Awards/Recognition (partial list)
Lifetime Achievement Award, James Beard Foundation, 2012
Culinary Hall of Fame, American Academy of Chefs, 2013
Star on the Hollywood Walk of Fame, 2017
View more inductees from the 13th class, inducted in 2019.
for supporting its mission through the California Hall of Fame.