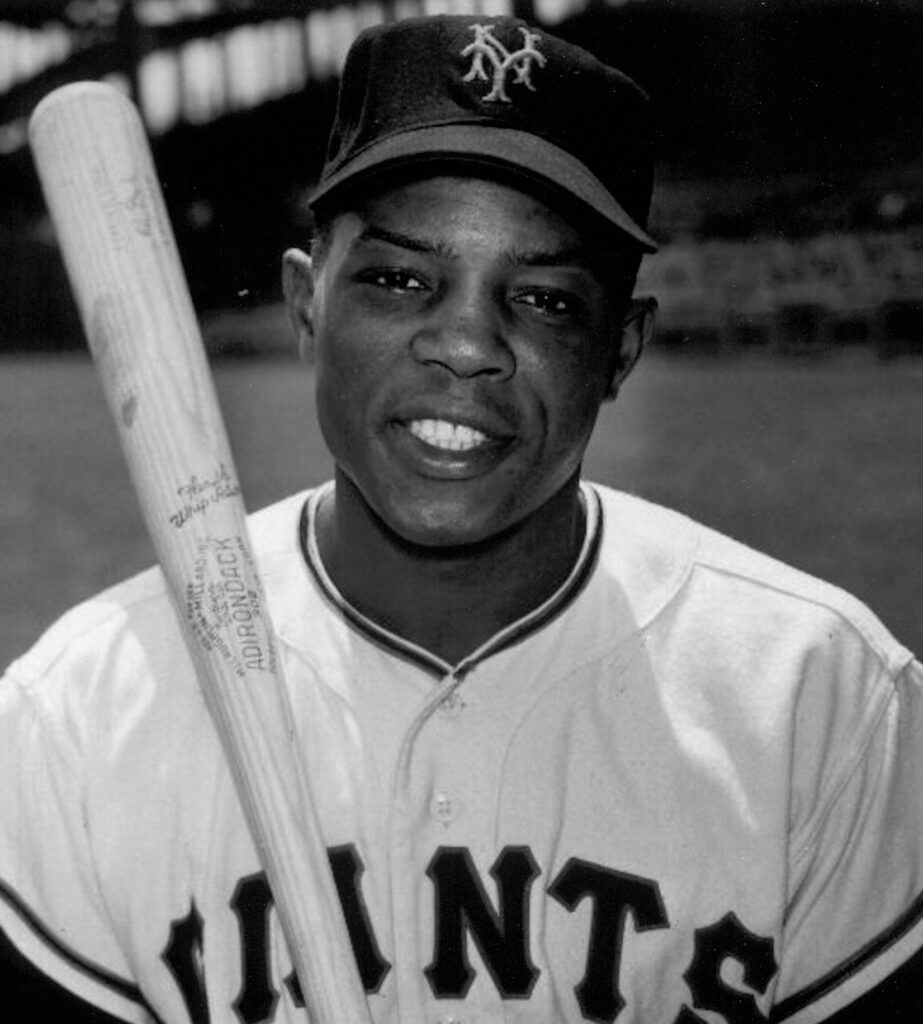 Sports
(b. 1931)
Achievements
Biography current as of induction in 2007
To many, Willie Mays is the greatest all-around baseball player in history, excelling in hitting for average, hitting for power, fielding, throwing and base running. During twenty-two seasons of major league play, the "Say Hey Kid" hit 660 home runs, putting him in fourth place for the all-time home run record.
Mays was born May 6, 1931 in Westfield, Alabama. His mother had been a high school track and basketball star; his father played semi-pro baseball. Almost from the time he could walk, his family encouraged his athletic abilities. In high school, he excelled at football and basketball as well as baseball.
At age sixteen he joined the Negro League's Birmingham Black Barons and went on to play as centerfielder. That same year, the color barrier in baseball was broken by Jackie Robinson in the National League and then Laurence Eugene "Larry" Doby in the American League. Thereafter, many Major League teams began scouting the Negro Leagues. In 1950 a scout for the New York Giants spotted Mays and signed him up. An amazing centerfielder, hitter and runner, he was named the National League's Rookie of the Year in 1951.
In 1954 he led the Giants to a World Championship, winning the Most Valuable Player Award, and making a spectacular play in the first game of the series that has ever since been known to baseball fans simply as "The Catch." He accumulated twelve Gold Gloves, played in a record-tying twenty-four All-Star games and participated in four World Series.
The Giants moved from New York to San Francisco in 1958. In 1962, Mays led the team to another pennant victory and, in 1964, became team captain. He was voted Most Valuable Player in the National League in both 1954 and 1965. He retired from baseball after the 1973 season, and was inducted into National Baseball Hall of Fame & Museum in 1979. In 1986, Mays returned to the San Francisco Giants organization, where he serves as special assistant to the president of the club.
View more inductees from the 2nd class, inducted in 2007.
for supporting its mission through the California Hall of Fame.