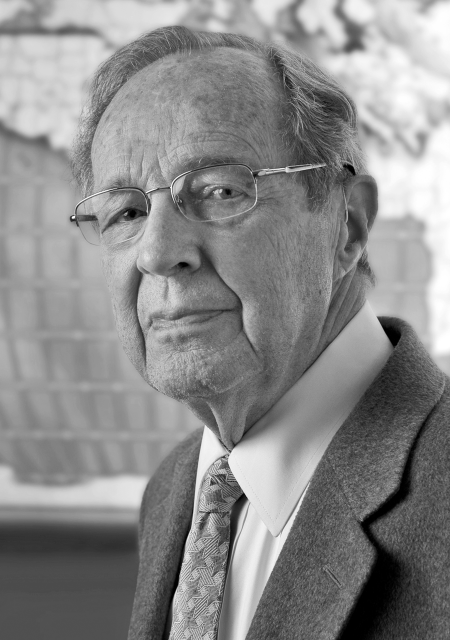 Foreign Policy and International Relations
(b. 1929)
California Connection
California-based business career; currently Professor Emeritus at Stanford University
Achievements
Biography current as of induction in 2016
William J. Perry's career has spanned academia, industry, entrepreneurship, government, and diplomacy. Perry was the 19th Secretary of Defense for the United States from 1994 to 1997, the first enlisted man to serve in this role.
Perry served in the Army of Occupation in Japan and was a second lieutenant in the Army Reserves from 1950 to 1955. One of Silicon Valley's early entrepreneurs, he founded ESL Inc. in 1964, pioneering digital technologies and satellite reconnaissance systems. His technical expertise led to frequent requests to advise the government on national security, including during the Cuban Missile Crisis.
Appointed Undersecretary of Defense for Research and Engineering in 1977, he was at the helm of crafting a defense strategy to offset the Soviets' numeric superiority in conventional forces, ushering in the age of stealth, smart weapons, GPS, and sophisticated technologies that changed the face of modern warfare and remains fundamental to U.S. national security. As Secretary of Defense (1994-1997), Perry galvanized efforts to secure nuclear stockpiles inherited by former Soviet states and presided over the dismantlement of more than 8,000 nuclear weapons. Since then he has continued to engage in diplomatic initiatives focusing on the world's most critical security hotspots.
In 2007, Perry, George Shultz, Sam Nunn, and Henry Kissinger together formed the Nuclear Security Project, articulating practical steps to reduce nuclear dangers. Perry founded the William J. Perry Project to educate the public on the dangers of nuclear weapons. In 2015 he published My Journey at the Nuclear Brink, about his lifelong effort to reduce nuclear danger.
Selected Awards & Recognition
Presidential Medal of Freedom
Knight Commander of the British Empire
View more inductees from the 10th class, inducted in 2016.
for supporting its mission through the California Hall of Fame.