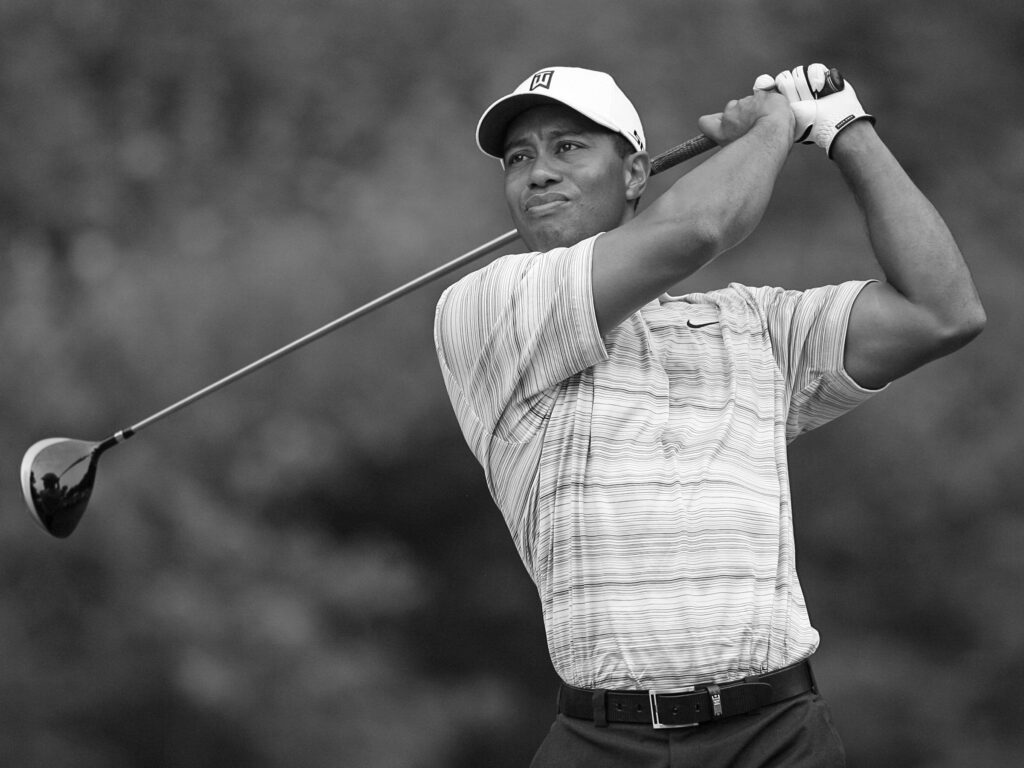 Sports
(b. 1975)
Achievements
Biography current as of induction in 2007
Born and raised in Southern California, Woods dreamed of being the world's best golfer from the time he was a child. Encouraged by his father, also a golfer, he revealed his talents early, swinging his way onto television with Bob Hope at age two, and making it into Golf Digest magazine at age five.
His career took off on the amateur golf circuit, where he became the youngest U.S. Junior Amateur Champion (1991) and the youngest U.S. Amateur Champion (1994), winning both championships three times — no other golfer has won either championship three times.
Since becoming a professional golfer in 1996, Woods has won numerous competitions, including the 1997, 2001, 2002 and 2005 Masters Tournaments, the 1999, 2000, 2006, and 2007 PGA Championships, the 2000 and 2002 U.S. Open Championships, and the 2000, 2005 and 2006 British Open Championships. With his second Masters victory in 2001, he became the first person ever to hold all four professional major championships at the same time. He also was the youngest Masters champion ever, at age 21, and was the first major championship winner of African or Asian heritage (he is both). He and Jack Nicklaus are the only players to win all four major tournaments at least twice.
Woods is involved with several charity and youth projects. The Tiger Woods Foundation, which he and his father founded in 1997 to help disadvantaged youth, provides golf clinics, grant and scholarship programs, the Start Something character development program, and the Tiger Woods Learning Center. Woods hosts numerous annual fundraisers, including Tiger Jam, a fundraising concert, and Target World Challenge, an off-season charity golf tournament.
Woods married Elin Nordegren in 2004; their first child, Sam Alexis, was born June 18, 2007. Tiger's father, Earl, died in 2006.
View more inductees from the 2nd class, inducted in 2007.
for supporting its mission through the California Hall of Fame.