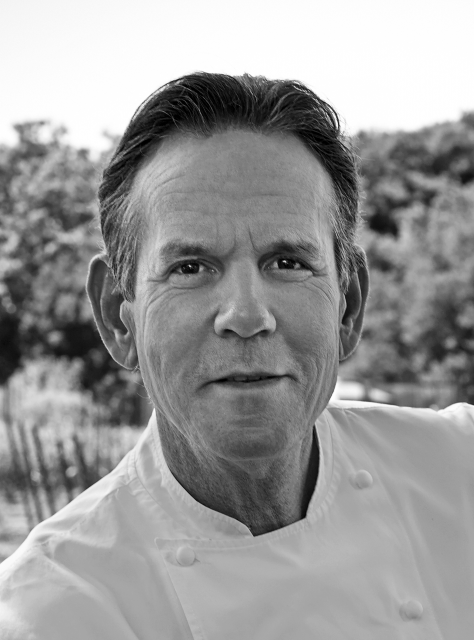 Chef/Restaurateur
(b. 1955)
California Connection
Born in Oceanside, CA, has lived and worked in California since 1991.
Achievements
Biography current as of induction in 2018
Thomas Keller is renowned for his culinary skills and exceptionally high standards. He has established a collection of restaurants that set a new paradigm within the hospitality profession. In addition to the international and national acclaim Keller's fine dining and casual dining restaurants receive, he is the only American-born chef to hold multiple three-star ratings from the prestigious Michelin Guide.
His influence on the culinary arts has placed him among the most decorated chefs in the world with accolades including Time magazine's "America's Best Chef," The Culinary Institute of America's "Chef of the Year" Award and the James Beard Foundation's "Outstanding Chef" and "Outstanding Restaurateur" Awards. In 2011, Keller was the first American male chef to be designated a Chevalier of The French Legion of Honor, the highest decoration in France.
In 1994, Keller took ownership of The French Laundry in Yountville, CA, earning international acclaim. His restaurants also include Bouchon in Yountville, CA, and Las Vegas, NV; Per Se in New York City; Ad Hoc + addendum in Yountville, CA; The Surf Club Restaurant in Surfside, FL; and Bouchon Bakeries in Yountville, CA, New York City, Las Vegas, NV, and the Middle East. Keller also has concentrated on interests outside of the kitchen including Cup4Cup gluten-free flour, K+M Extravirgin Chocolate and Regiis Ova caviar. Keller is the author of five cookbooks, of which more than 1 million copies are in print.
In 2017, Keller, along with Chef Daniel Boulud, led Team USA to win gold in the Bocuse d'Or.
Selected Awards/Recognition
Best American Chef: California, James Beard Foundation (1996)
America's Best Chef, Time magazine (2001)
Chef of the Year, Culinary Institute of America (2007)
Chevalier in the French Legion of Honor (2011)
Culinary Hall of Fame Induction (2012)
View more inductees from the 12th class, inducted in 2018.
for supporting its mission through the California Hall of Fame.