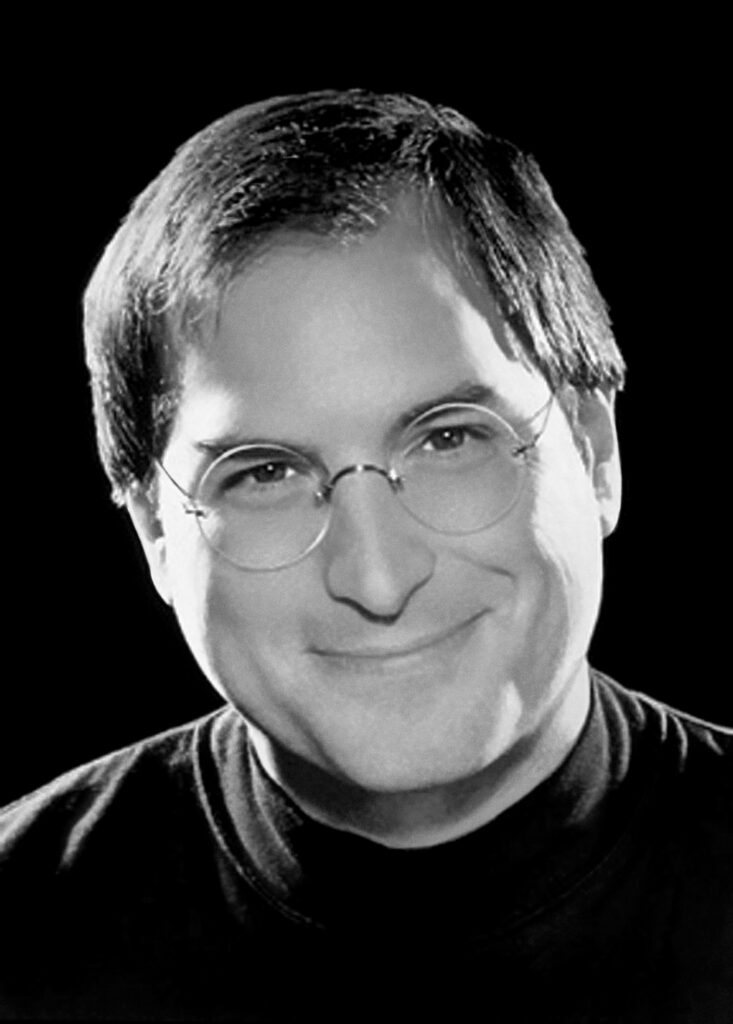 Business & Labor
(1955 – 2011)
Achievements
Biography current as of induction in 2007
Steve Jobs is the CEO of Apple, which he co-founded in 1976. Apple leads the industry in innovation with its award-winning desktop and notebook Mac computers, OS X operating system, and iLife and professional applications.
Apple is also leading the digital music revolution with over 100 million of its iPod portable music players sold and over 2.5 billion songs legally downloaded from its iTunes online store.
Steve also co-founded Pixar Animation Studios, which has created seven of the most successful and beloved animated films of all time: Toy Story, A Bug's Life, Toy Story 2, Monsters, Inc., Finding Nemo, The Incredibles and Cars. Pixar has won 20 Academy Awards and its films have grossed more than $3.2 billion at the worldwide box office to date. Pixar merged with The Walt Disney Company in 2006 and Steve now serves on their board of directors.
Steve grew up in the apricot orchards which later became known as Silicon Valley, and still lives there with his wife and three children.
View more inductees from the 2nd class, inducted in 2007.
for supporting its mission through the California Hall of Fame.