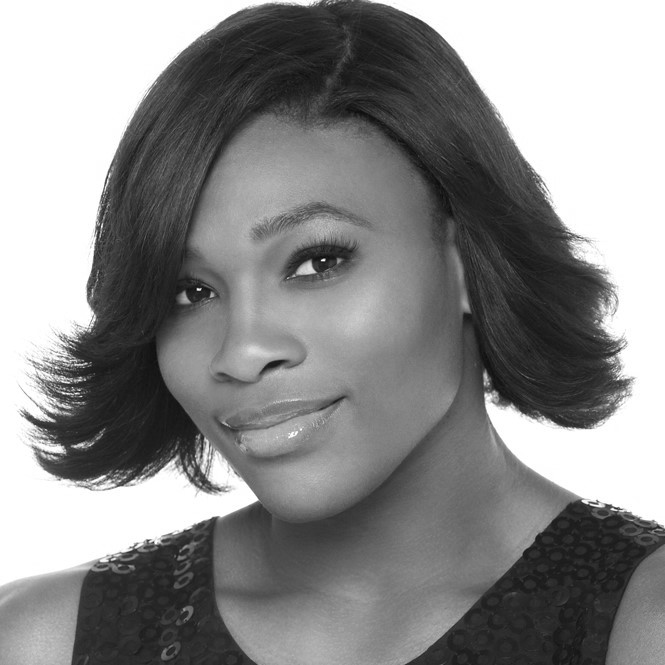 Sports
(b. 1981)
Achievements
Biography current as of induction in 2010
Currently ranked the number one female tennis player in the world, Serena Williams has transcended sports to become a pop culture icon who devotes her considerable energy to improving children's lives.
Born in Michigan, Williams moved to California as a baby and, along with her older sister Venus, learned to play on the public tennis courts of Compton, a suburb of Los Angeles. She was just five years old when she first picked up a racquet under the guidance of her father, a tennis coach. She began playing professionally in 1995, and at seventeen she won her first major singles title when she defeated No. 1 Martina Hingis in the U.S. Open final.
Since then, her many wins have placed her in the top spot in women's tennis five times. She currently holds thirteen grand slam singles titles (meaning a championship in one of the Majors – Wimbledon and the U.S., Australian, and French Opens) – the most of any player active today – along with eleven grand slam doubles titles and two in mixed doubles. She has won more prize money than any other female athlete in history. She also has two Olympic gold medals, won with Venus in doubles in 2000 and 2008.
Noted for her unique style both on and off the court, Williams launched her own brand of designer apparel in 2004, and recently added a line of signature handbags and jewelry.
She has thrown herself into philanthropy with a passion, using her wealth and celebrity to advance a variety of charitable causes, from funding breast cancer research to providing tennis clinics for at-risk youngsters. Her foundation has two main goals: supporting youth who have been affected by violent crime and furthering education for underprivileged children around the world. To that end, she has underwritten scholarships in the U.S. and has helped found two schools in Kenya.
In recognition of her philanthropic work, business acumen, and outstanding tennis career, TIME magazine named her as one of the world's top 100 most influential people for 2010.
View more inductees from the 5th class, inducted in 2010.
for supporting its mission through the California Hall of Fame.