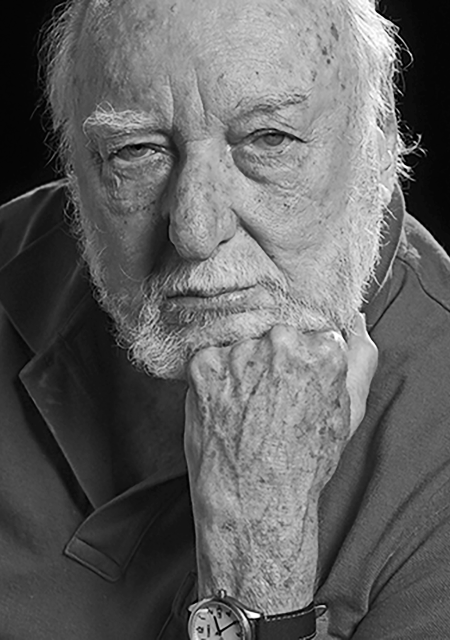 Music Business Pioneer
(1922 – 2018)
California Connection
• Sacramento, CA native and resident
Achievements
Biography current as of induction in 2016
Through the phenomenal success of Tower Records, Russ Solomon revolutionized the way people experienced, listened to and bought music. Long before the Internet brought a world of choices to our fingertips in the digital music revolution, Tower was the first music retailer to offer a comprehensive selection of music in a wide variety of genres, all in the convenience of one location. With stores open until midnight, listening stations to sample new music and employees who knew and loved the product, Tower became more than a store, providing a sense of community for generations of music fans.
Solomon started out selling records out of his father's Sacramento drugstore in 1941, and in 1960 opened his first Tower Records in the Tower Theater building. The business thrived, and in 1968 he opened his first satellite store, in San Francisco. In the right place at the right time, the store was the largest in the U.S. His third location, in Los Angeles, brought him an increasingly high profile as the flagship store grabbed the attention of the entertainment industry.
After expanding across the U.S., Tower Records became the first foreign retailer to crack the Japanese market. Their store in Tokyo's Shibuya district was the world's largest music store, with 52,000 square feet of sales floor. At Tower's peak, Solomon was running a billion-dollar business with locations across the U.S. and in 20 countries on four continents. In contrast to many large chains, each branch did its own ordering based on local tastes, a business model that served the company well. After decades of phenomenal success, with changes in the music industry the company fell on hard times, eventually forced to liquidate and close its doors in 2006.
Until his passing in March 2018, Solomon continued to live in Sacramento, where he collected art and spent time indulging his passion for portrait photography. His story was featured in the 2015 documentary "All Things Must Pass, The Rise and Fall Of Tower Records" directed by Colin Hanks.
View more inductees from the 10th class, inducted in 2016.
for supporting its mission through the California Hall of Fame.