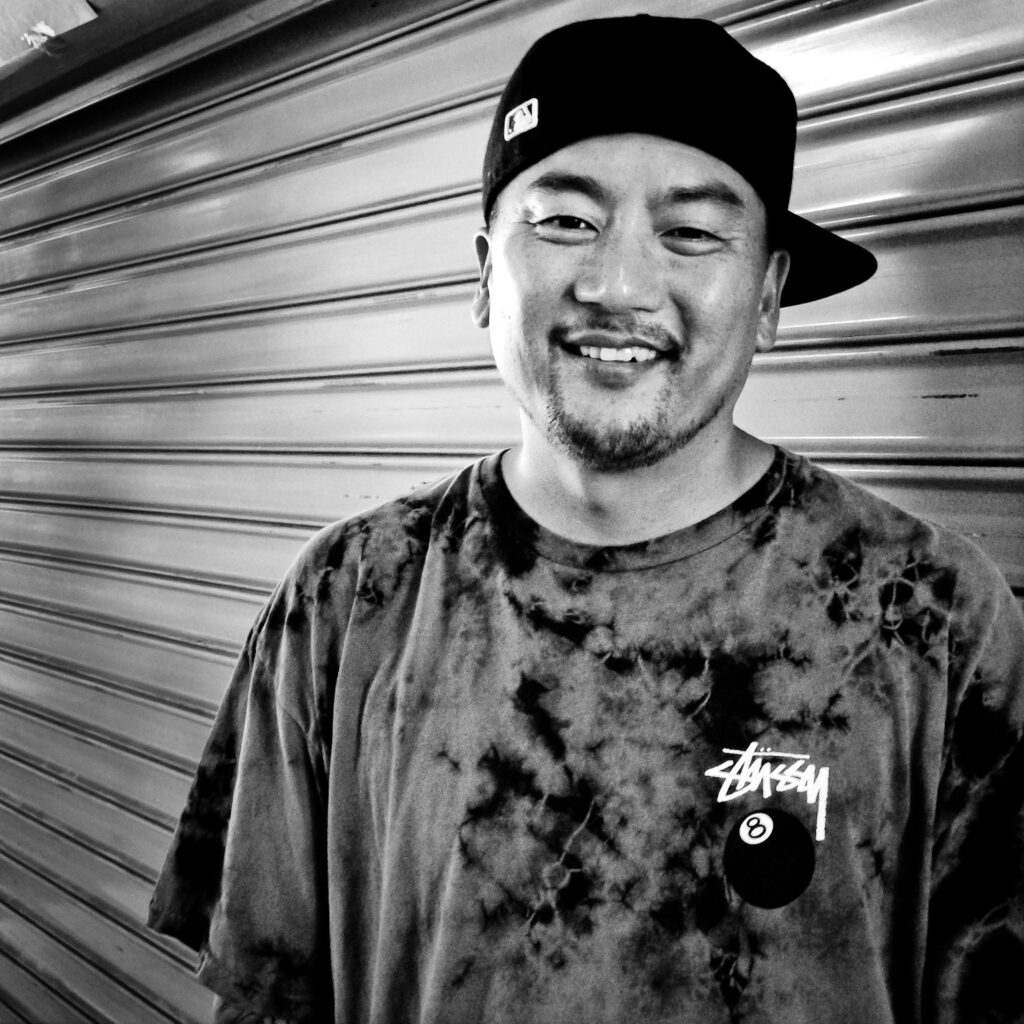 Food & Wine
(b. 1970)
California Connection
Raised in Los Angeles and Orange County. Lives in Los Angeles.
Achievements
Biography current as of induction in 2022
Born in Seoul, South Korea, and raised in Los Angeles and Orange County, Choi is known as one of the architects of the modern food truck movement. Starting with a Korean short rib taco sold from a truck in 2008, his Kogi BBQ broke new ground by merging food and social media with community and honoring the street food culture that paved the way.
As the host of the KCET/Tastemade series "Broken Bread," which tackles social justice topics such as food accessibility, waste, and the corporate takeover of food and farming, Choi won an Emmy Award as well as the James Beard Foundation Award for Outstanding Host in a television series in 2020. On a global scale, he is co-host of the Netflix cooking series "The Chef Show" with Jon Favreau, in which they explore various cuisines with guests ranging from acclaimed chefs to Hollywood stars.
After earning his bachelor's degree in philosophy, Choi found his passion, cooking, and graduated from the Culinary Institute of America. Before launching Kogi BBQ, he spent a decade cooking at some of America's finest restaurants, but he believes delicious food doesn't need to be fancy.
In 2010, "Food and Wine" magazine named him Best New Chef. His cookbook/memoir, "L.A. Son: My Life, My City, My Food," was a New York Times Best Seller in 2013. In 2016 he was named to the TIME "100 Most Influential People in the World" list. And in 2017, LocoL, in Watts, received the first-ever Los Angeles Times "Restaurant of the Year" award.
Choi resides in Los Angeles, where he is a voice and advocate for street food culture past, present, and future, and the co-owner, co-founder, and chef of Kogi BBQ, Chego!, Best Friend at Park MGM Las Vegas, and LocoL.
View more inductees from the 15th class, inducted in 2022.
for supporting its mission through the California Hall of Fame.