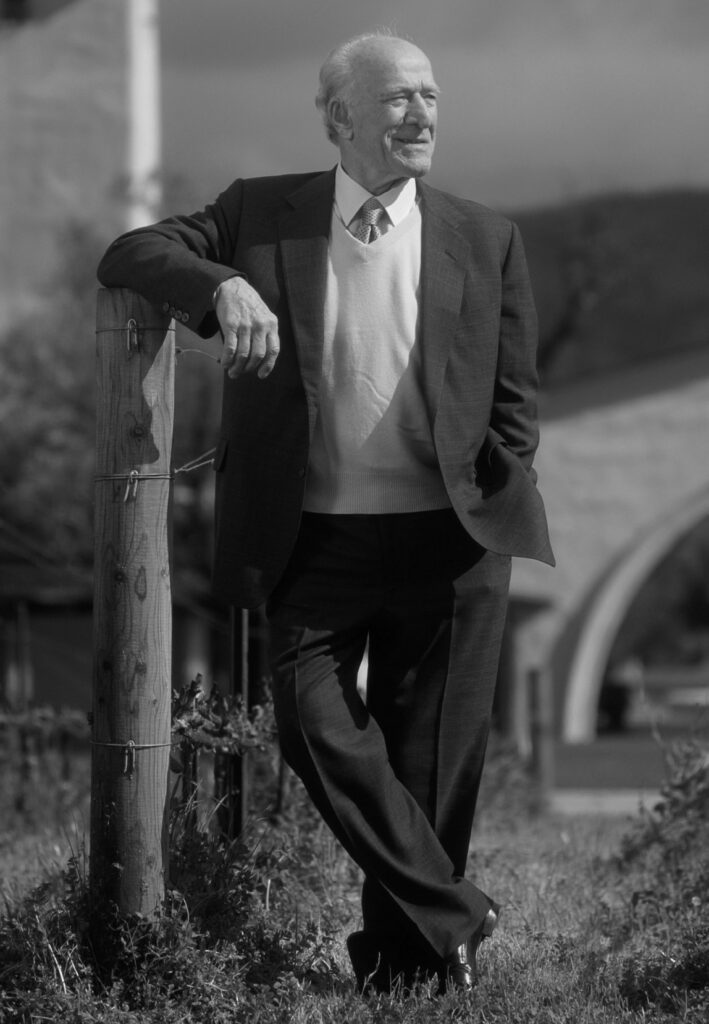 Food & Wine
(1913 – 2008)
Achievements
Biography current as of induction in 2007
Robert Mondavi, a global symbol of American wine and food, introduced technical improvements and marketing strategies that brought worldwide recognition to the wines of California's Napa Valley.
Born in Virginia, MN, to parents who emigrated from Italy, Mondavi was greatly influenced by Old World traditions of the pleasures of wine and food. The family moved to California during Prohibition, and Mondavi graduated from Stanford University in 1936.
When he founded the Robert Mondavi Winery in 1966, he was determined to disprove the popular belief that only France could produce great wines. He pioneered many fine winemaking techniques in California, including cold fermentation, stainless steel tanks and the use of French oak barrels. Realizing that marketing was as critical as winemaking expertise in achieving success, he initiated blind tastings of Napa Valley wines with other world-class wines, and pioneered the international export of fine California wines. He also began holding tours and tastings at his winery.
In l979, Mondavi joined Baron Philippe de Rothschild in creating the Opus One Winery in Oakville. An immediate success, Opus One created a world sales record for California with a $24,000 case price at the first Napa Valley Wine Auction.
Mondavi has become a major benefactor of cultural and educational institutions. He and his wife, Margrit, founded Copia: The American Center for Wine, Food and the Arts, a pioneering cultural center, which opened in 2001. They also made a substantial gift to the University of California, Davis to establish the Robert Mondavi Institute for Wine and Food Science and to name the campus' new Center for the Performing Arts, which opened in 2002.
Countless national and international institutions have honored Mondavi, including France's Legion of Honor (2005), the government of Italy and many U.S. institutions. In March 2007, the Culinary Institute of America honored Robert Mondavi as the first "Pioneer" inductee in the founding year of their Vintners Hall of Fame.
View more inductees from the 2nd class, inducted in 2007.
for supporting its mission through the California Hall of Fame.