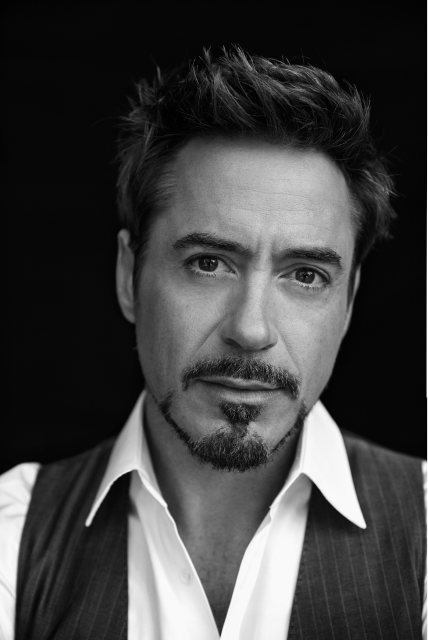 Actor, Writer, Producer & Musician
(b. 1965)
California Connection
Currently resides in California
Achievements
Biography current as of induction in 2015
One of the most accomplished actors of his generation, Robert Downey Jr began acting when he was five and has appeared in over 70 films throughout his career.
Perhaps most famous for his iconic performance as "Tony Stark/Iron Man," Downey impressed both critics and mass audiences with his portrayal of the Marvel superhero. The original "Iron Man" (2008) earned more than $585 million, making it one of the year's biggest hits. Downey returned for the successful sequels "Iron Man 2″ (2010) and "Iron Man 3″ (2013), the highest grossing film of the year. He also reprised the role in "The Avengers" (2012), which is the fourth highest grossing film in cinema history. Downey most recently appeared in the sequel "The Avengers: Age of Ultron" (2015) and can next be seen in the highly anticipated Marvel's "Captain America: Civil War," slated for a May 2016 release.
A two-time Academy Award nominee, Downey is the winner of 3 Golden Globe awards. He won a BAFTA Award for Best Actor in the acclaimed biopic Chaplin (1992). Downey earned his second Oscar nomination, for Best Supporting Actor, for his work in Ben Stiller's comedy hit "Tropic Thunder" (2008). His performance as Kirk Lazarus, a white Australian actor playing a black American character, also brought him Golden Globe, BAFTA Award and Screen Actors Guild Award nominations that year. Other recent film credits include: "The Judge" (2014), which Downey and his wife, Susan, produced through their production company, Team Downey; "Sherlock Holmes" (2009), for which he won a Golden Globe; and its successful follow up, "Sherlock Holmes: A Game of Shadows" (2011).
The versatile Downey also released his debut album, "The Futurist" (2004), containing eight original songs.
View more inductees from the 9th class, inducted in 2015.
for supporting its mission through the California Hall of Fame.