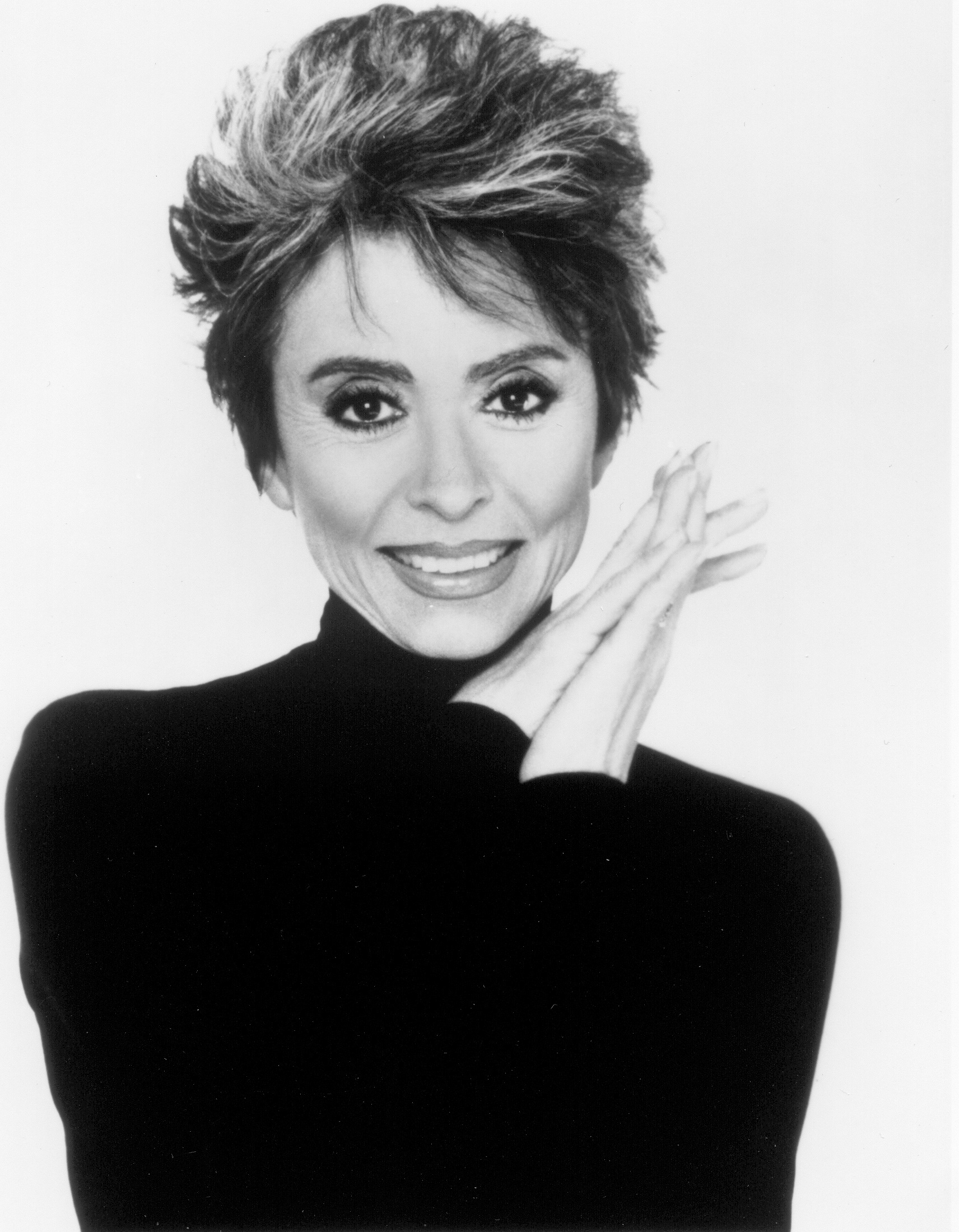 Entertainment
(b. 1931)
Achievements
Biography current as of induction in 2007
Rita Moreno is one of the few performers to have won all four of the most prestigious showbusiness awards: the Oscar, Emmy, Grammy and Tony.
Born Rosa Dolores Alverio in Humacao, Puerto Rico, Moreno moved with her mother to New York when she was five years old. The following year she began dancing lessons, and at age thirteen made her Broadway debut in Skydrift.
Spotted by a talent scout, she was signed to a contract with MGM in 1949. From that point on, her career advanced steadily.
She appeared in about thirty films early in her career, including Singin' in the Rain (1952) and The King and I (1956), but not until her Academy Award-winning performance as Anita in West Side Story (1961) was she finally recognized as a major talent. Other notable films have included The Night of the Following Day (1968) with Marlon Brando, I Like It Like That (1994), and Casa de los Babys (2003).
From the 1960s to the present, she has starred in many theater productions in London, on Broadway and in regional theater, including her Tony Award-winning performance as Googie Gomez in The Ritz (1973).
Moreno's television work has been equally enduring. She earned Emmy Awards for a 1977 appearance on The Muppet Show and for a 1978 appearance on The Rockford Files. She was a featured artist for many years on The Electric Company, an acclaimed educational children's program. In Fall 2007, she will star in a new CBS series, Cane.
Long recognized for her singing talent, she won a Grammy Award in 1972 for her performance on The Electric Company Album. In 1993 she was invited to perform at President Clinton's inauguration and at the White House. Today she continues to perform in concerts across the country.
View more inductees from the 2nd class, inducted in 2007.
for supporting its mission through the California Hall of Fame.