Reverend James M. Lawson, Jr.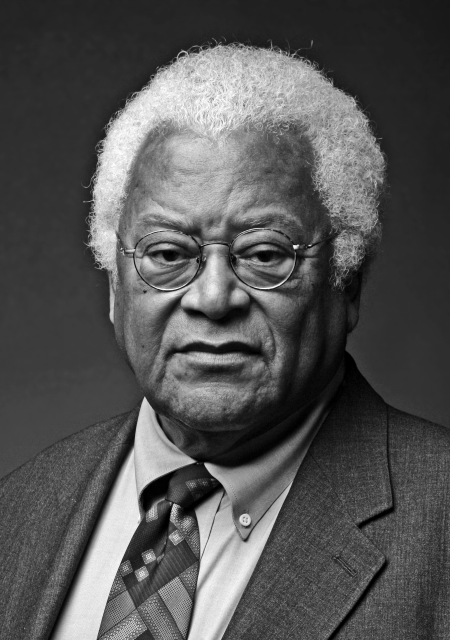 Civil Rights Activist
(b. 1928)
California Connection
Lived in Los Angeles from 1974 to 1999
Achievements
Biography current as of induction in 2019
The Reverend James M. Lawson, Jr., began resisting racism as a young child in Massillon, Ohio.
By high school, he had become a firm opponent of anti-Semitism and of religious bigotry in every form and decided to become a follower of Jesus. He was determined to disobey racist laws and resist the culture of racism.
In college, he became a political prisoner because he violated the Selective Service Act of 1948 requiring military service, which he found to be an unjust law.
In 1947, he began to read the teachings of Mahatma Gandhi and embraced Gandhi's teachings of Satyagraha, translated as "soul force," or non-violent resistance.
At the urging of Dr. Martin Luther King Jr., Lawson moved to Nashville, Tennessee, and joined the emerging non-violent, direct action movements initiated by Rosa Parks, Dr. King and others. According to Representative John Lewis (D-GA), Rev. Lawson was "the architect of the non-violent civil rights movement."
He provided counsel to the Nashville, Tennessee, Sit-in Movement, the Memphis Sanitation Workers Strike and the Little Rock 9. He also mentored the 1960's struggles in Birmingham, Alabama, Louisville, Kentucky, Greensboro, North Carolina, Columbia, South Carolina, Jackson, Florida, St. Augustine, Florida, and Albany, New York.
As a practitioner of nonviolence, he has been jailed in Washington, D.C., Ohio, Florida, West Virginia, Kentucky, Tennessee, Mississippi and California. He is a teacher for low-wage workers organizing into unions and has worked with hotel workers, janitors, security officers and home care workers. And for many decades, he has worked as a United Methodist pastor of congregations in Ohio, Tennessee, and Los Angeles.
Rev. James M. Lawson, Jr. and Dorothy Lawson have been companions for 61 years. They have three sons and three grandchildren.
View more inductees from the 13th class, inducted in 2019.
for supporting its mission through the California Hall of Fame.