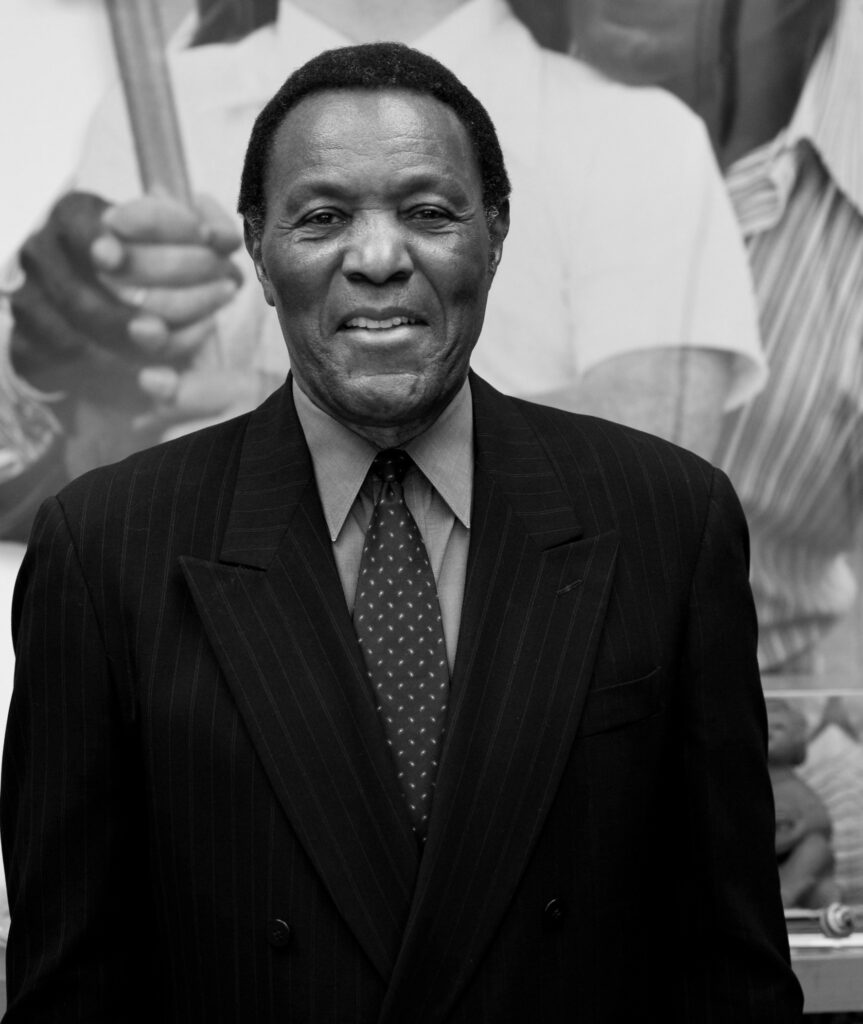 Sports
(1935 – 2020)
Achievements
Biography current as of induction in 2009
From humble beginnings in the California cotton fields, Rafer Johnson rose to become one of the world's greatest athletes.
Johnson developed a passion for track and field while in high school in Kingsburg, California. At UCLA, where he served as student body president, he played basketball under legendary coach John Wooden and was captain of the varsity track team. In 1955 he competed in the Pan American Games, winning gold in perhaps the most grueling sporting event, the decathlon.
He went on to win the silver medal in the decathlon at the 1956 Olympics, and then secured the gold at the 1960 Olympics, proving his status as one of the top athletes in the world. That same year he also earned the Sullivan Award as top amateur athlete in the US and was named the Associated Press's Athlete of the Year.
After the 1960 Olympics, Johnson ended his athletic career and began a new chapter of his life, appearing in films as an actor and on television as a sports commentator and announcer. He campaigned for Robert F. Kennedy in his 1968 presidential bid and was the one to wrestle the gun from the assassin's hand that fateful night in the kitchen of the Ambassador Hotel.
In 1969, along with a small group of volunteers, Johnson founded California Special Olympics and organized its first competition. Nine hundred individuals with intellectual disabilities participated in the event, held at the Los Angeles Memorial Coliseum. From that successful beginning, he led the organization's growth to over eleven thousand adult and child participants today in eleven counties. Today, he remains heavily involved in the organization.
As a true American hero, Johnson was the obvious choice for the honor of lighting the Olympic torch at the opening of the 1984 summer games in Los Angeles.
View more inductees from the 4th class, inducted in 2009.
for supporting its mission through the California Hall of Fame.