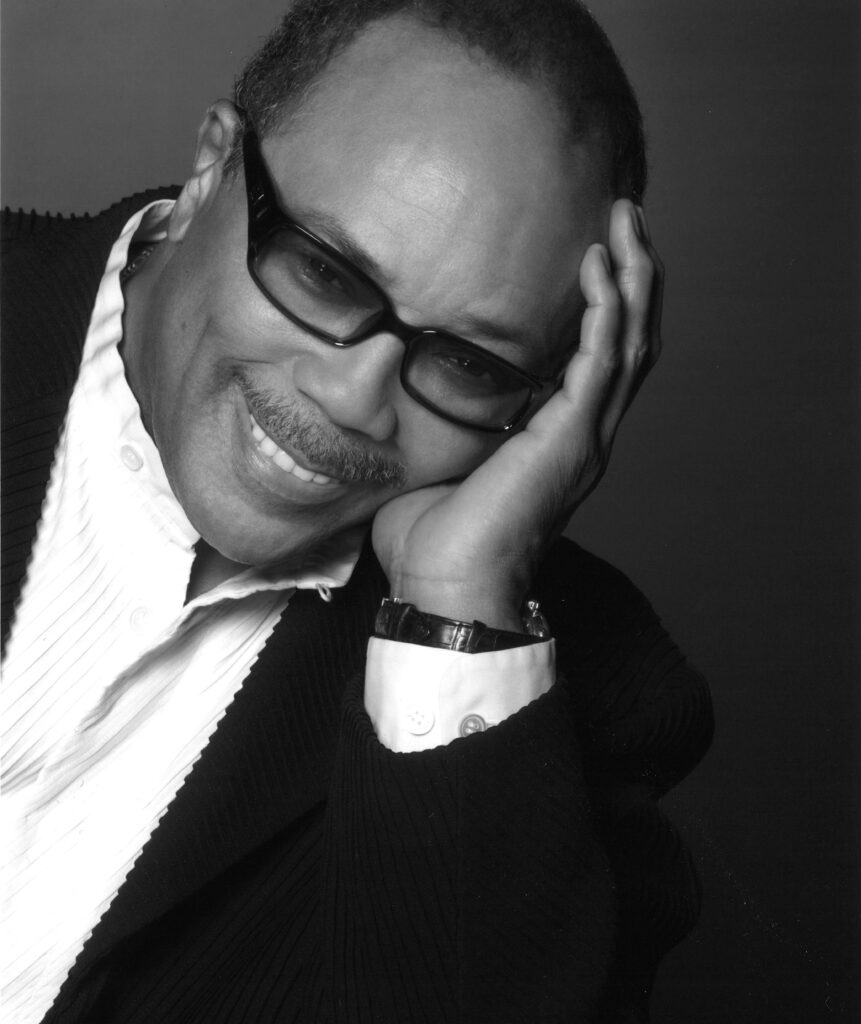 Music
(b. 1933)
Achievements
Biography current as of induction date
An impresario in the broadest sense, Quincy Jones is a composer, record producer, artist, film producer, arranger, conductor, instrumentalist, TV producer, record company executive, television station owner, magazine founder, best-selling author, multi-media entrepreneur and humanitarian.
He has written scores for 33 major motion pictures and theme music for several popular television shows. He has a series of award-winning albums to his credit as a recording artist. His career as music producer includes Michael Jackson's Thriller, the best-selling album ever.
The all-time most nominated Grammy artist, with 79 nominations and 27 awards, Jones also has received an Emmy Award, seven Oscar nominations, and the Academy of Motion Picture Arts and Sciences Jean Hersholt Humanitarian Award. France awarded him its highest honor, the Legion d' Honneur, and in 2001 he was inducted as a Kennedy Center Honoree, the United States' most prestigious artistic award. Most recently, the National Endowment for the Arts recognized him as a Jazz Master, the nation's highest jazz honor.
Jones actively supports African American music and culture; he helped form the Institute for Black American Music and is one of the founders of the annual Black Arts Festival in Chicago.
A longtime activist, in 1999 Jones, along with Bono and Bob Geldof, met with Pope John Paul II as a part of a delegation to end third world debt. Through his Project Q foundation, a joint initiative with the Harvard School of Public Health, Jones is working with non governmental organizations such as UNICEF, the Clinton Hunter Development Initiative and the Inter-American Development Bank, among others, to improve the health of millions of children in developing countries.
View more inductees from the 3rd class, inducted in 2008.
for supporting its mission through the California Hall of Fame.