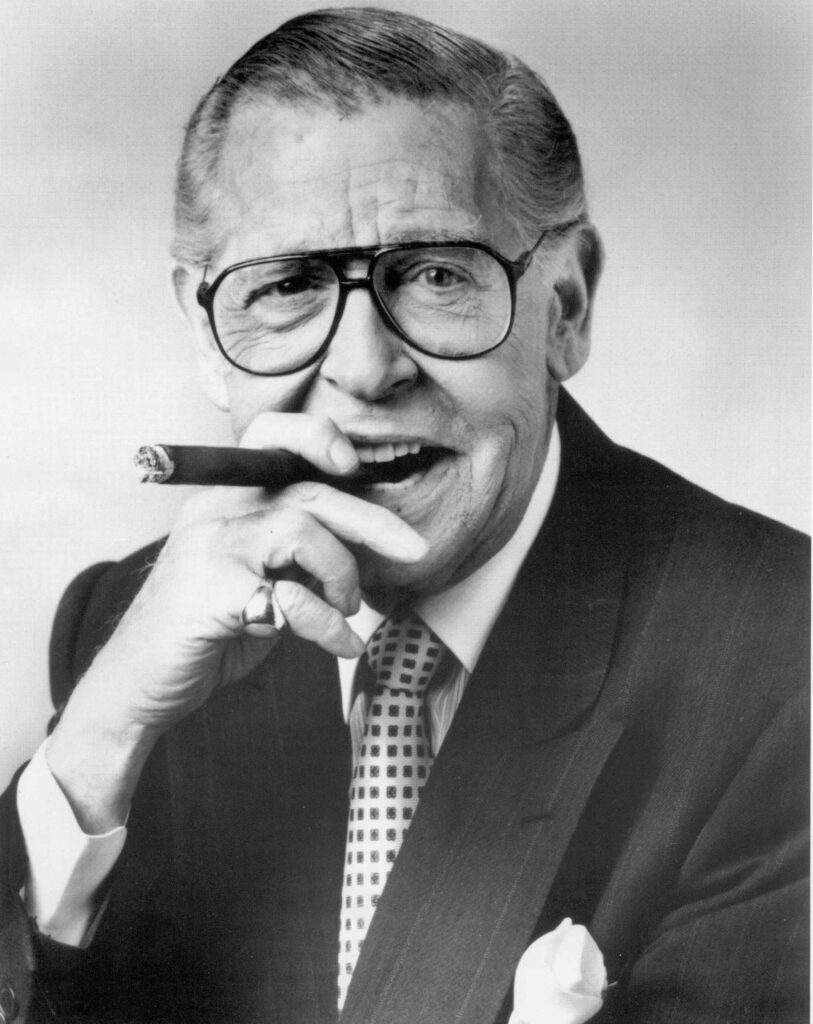 Entertainment
(1908 – 2002)
Achievements
Biography current as of induction in 2007
Milton Berle (Berlinger), who became known as "Mr. Television" for his role in popularizing the new medium, had a career that was one of the longest and most varied in show business, spanning silent film, vaudeville, radio, motion pictures, and television.
Berle was born in New York City on July 12, 1908, to Moses and Sarah (Glantz) Berlinger. His father worked at a succession of jobs; his mother was a store detective who encouraged her young son in showbusiness. At age five, he won first place in a Charlie Chaplin look-alike contest.
His first film roles were in 1914 with The Perils of Pauline and Tillie's Punctured Romance with Charlie Chaplin. He also appeared in Rebecca of Sunnybrook Farm with Mary Pickford (1917) and The Mark of Zorro with Douglas Fairbanks, Sr. (1921).
A natural performer, he made his first Broadway appearance at age twelve in the musical Floradora. Throughout the 1920s, Berle performed in vaudeville, achieving top billing as a comic, musical performer, and master of ceremonies. In the 1930s and 40s he appeared in various Hollywood films, on radio, and on stage. He starred in the Ziegfeld Follies in 1943, and was the first performer ever to have his name posted above the show name on the marquee.
Berle, or "Uncle Miltie", is best known as the host of television's Texaco Star Theater (1948 -1954). Television's first superstar, he was credited with making television sets standard equipment in American homes as viewers across the country tuned in to watch his slapstick antics. Ultimately, television proved to be a very powerful medium of communication that changed the world, and he was the first performer inducted into the Television Hall of Fame.
|From the 1960s on, Berle performed in nightclubs, on Broadway, and in the movies, as well as guest appearances on television. His last film was Storybook (1995).
|He married Joyce Mathews in 1941 and they adopted a daughter, Victoria, in 1945. They divorced in 1947 but remarried briefly in 1949. He married Ruth Rosenthal in 1953 and they adopted a son, William, in 1961. After Ruth's death in 1989, he married Lorna Adams in 1991. Berle died in Los Angeles on March 27, 2002, at age 93.
View more inductees from the 2nd class, inducted in 2007.
for supporting its mission through the California Hall of Fame.