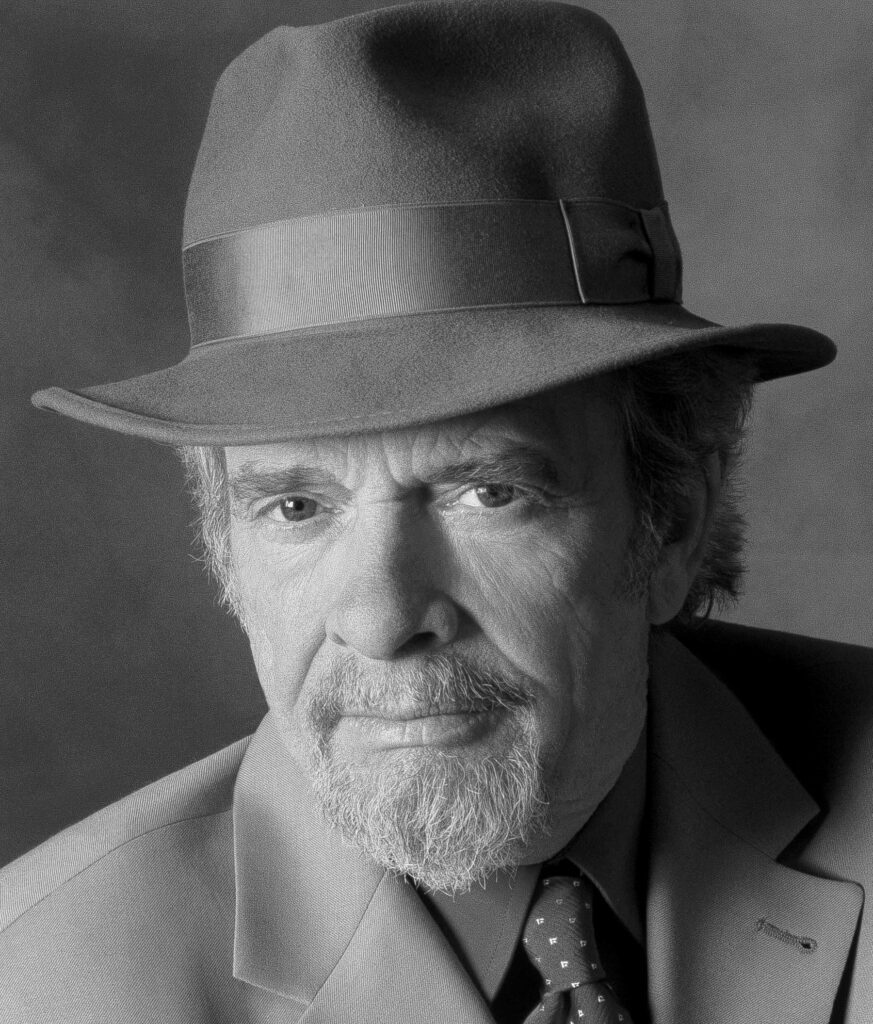 Music
(1937 – 2016)
Achievements
Biography current as of induction in 2010
"Legend" is the word usually used to describe Merle Haggard. It's an acknowledgement of his artistry and his standing as "the poet of the common man;" a tribute to his commercial success and to the lasting mark he has made, not just on country music, but on American music as a whole. It's apt in every way but one: it suggests loftiness at odds with the grit and heart of Haggard's songs.
Born near Bakersfield, California, Haggard was the son of Oklahoma Dust Bowl-era migrants.
The family lived in converted railroad boxcar, but though they struggled, life was good and food was always on the table. When Haggard was nine years old, things changed dramatically when his father died suddenly. With his world turned upside down, Haggard turned rebellious. In and out of reform school and jail for petty crimes, at age twenty he found himself doing time in San Quentin.
Haggard's music was his way out of this dead-end life. Paroled in 1960, he joined the Bakersfield country music scene, which eschewed the smooth sound coming out of Nashville for a harder-hitting honky-tonk groove. Within two years he had signed with a small local label, where his fourth single reached the top ten and brought him to the attention of Capitol Records.
To say his career took off from there would be an understatement. He recorded over 600 songs, forty of which reached the number one country spot – the most by any soloist alive today. The only California-born musician to be inducted into the Country Music Hall of Fame, he has won a Grammy for best male country vocal; played for two U.S. presidents; won over two dozen Country Music Association and Academy of Country Music awards – including both organizations' 1970 Entertainer of the Year; and been elected to the Songwriters' Hall of Fame. His body of work easily places him beside Hank Williams as one of the most influential artists in country music.
To the end of his over 40 year career, Haggard remained aggressively bent on revealing unspoken truths, and his work will continue to inspire generations of musicians and fans for years to come.
View more inductees from the 5th class, inducted in 2010.
for supporting its mission through the California Hall of Fame.