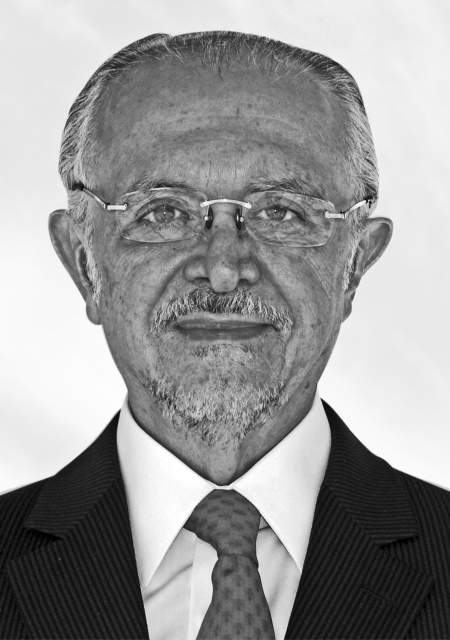 Atmospheric Chemist
(1943 – 2020)
California Connection
Earned his Ph.D. from University of California, Berkeley; worked at University of California, Irvine, University of California, San Diego and the California Institute of Technology (Caltech)
Achievements
Biography current as of induction in 2017
Mario J. Molina was one of the world's top scientists in the field of atmospheric chemistry. In 1974, he and Frank Sherwood Rowland co-authored an article correctly predicting that chlorofluorocarbons (CFCs) would cause the breakdown of the ozone layer. Their work earned them the 1995 Nobel Prize in Chemistry. His work led to a worldwide ban on CFCs, the first international treaty to effectively address a human-caused global environmental threat.
Molina also has focused on the chemistry of pollution in the lower atmosphere, collaborating with other experts to confront the problem of air quality in urban areas. Recently he has focused primarily on science-policy issues related to climate change, promoting sustainable development as inclusive of vigorous economic growth.
Over his 50-year career, Molina held teaching and research positions at Massachusetts Institute of Technology; Universidad Nacional Autónoma de México; UC Irvine; and Caltech's Jet Propulsion Laboratory. Currently, he is a professor at UC San Diego and heads the Centro Mario Molina in Mexico, which focuses on strategic studies on energy and the environment, particularly climate change and air quality.
Molina was a member of the National Academy of Sciences, the Institute of Medicine, the Vatican's Pontifical Academy of Sciences, El Colegio Nacional de México, the Mexican Academy of Science and the Mexican Academy of Engineering, among others. He served on the U.S. President's Council of Advisors on Science and Technology under President Bill Clinton and President Barack Obama. He has been recognized with 29 honorary degrees as well as many awards, including the Presidential Medal of Freedom.
Selected Awards/Recognition:
Tyler Prize for Environmental Achievement
Knight of the Legion of Honor, France
View more inductees from the 11th class, inducted in 2017.
for supporting its mission through the California Hall of Fame.