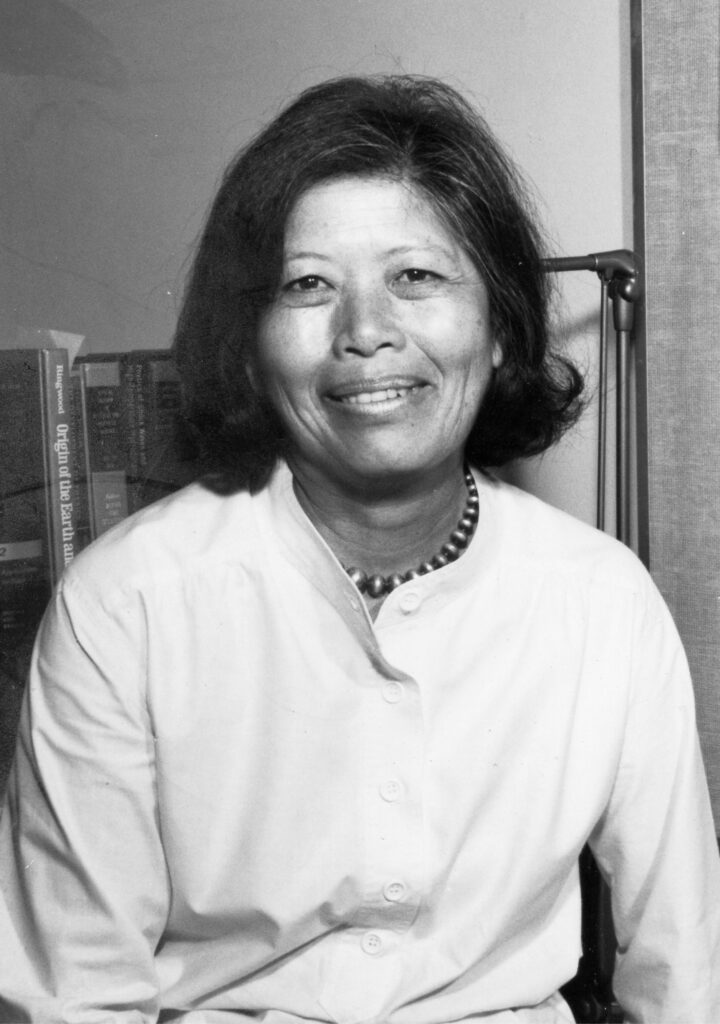 Public Service
(1923 – 2013)
California Connection
Berkeley native and lifelong resident
Achievements
Biography current as of induction in 2023
Margaret "Maggie" Gee was an aviator, physicist and political activist. One of just two Chinese American Women Airforce Service Pilots during World War II, Gee broke barriers for Asian American women and devoted her life to public service in many forms.
Born in Berkeley, California, during a period of growing animosity toward Chinese Americans, Gee found comfort in watching airplanes taking off and landing at the Oakland Airport with her family each Sunday. She dreamed of being in the pilot's seat, especially after her hero, Amelia Earhart, waved at her one day, but the chances of a Chinese American girl learning to fly were slim.
Then the U.S. entered World War II. Eager to serve her country, 18-year-old Gee dropped out of college and got a job as a draftsman in the Mare Island Naval Shipyard. When she heard about the Women Airforce Service Pilots (WASPs), a civilian women's pilot organization formed to free male pilots for combat, she used all her savings to attend flight school and earned her pilot's license. Gee then completed the rigorous and competitive WASP training program and in 1944 became one of just two Chinese American women to earn her silver wings.
As a WASP instrument instructor, Gee took male military pilots up for qualifying flights and rated them. She also co-piloted B-17 bombers through mock dogfights to train bomber gunners. Although women were not allowed to fly combat missions, their work was dangerous; 38 WASPs were killed in the line of duty.
When the WASP program was deactivated in December 1944, Gee returned to her studies at UC Berkeley and became a physicist. Again succeeding in a male-dominated field, she got a position at Lawrence Livermore National Laboratory researching weapons systems employed in the Cold War, working on the lab's nuclear and magnetic fusion programs. There, she met Warren Heckrotte, who became her life partner of almost 50 years. She also was active in political causes, holding local and statewide positions through 1992.
In 1977, after years of fighting for recognition for their service, WASPs were granted veteran status with full benefits. In 2010, President Obama presented Gee and about 200 other surviving WASPs with the Congressional Gold Medal. Gee received a second Congressional Gold Medal posthumously as a Chinese American veteran of World War II.
View more inductees from the 16th class, inducted in 2023.
for supporting its mission through the California Hall of Fame.