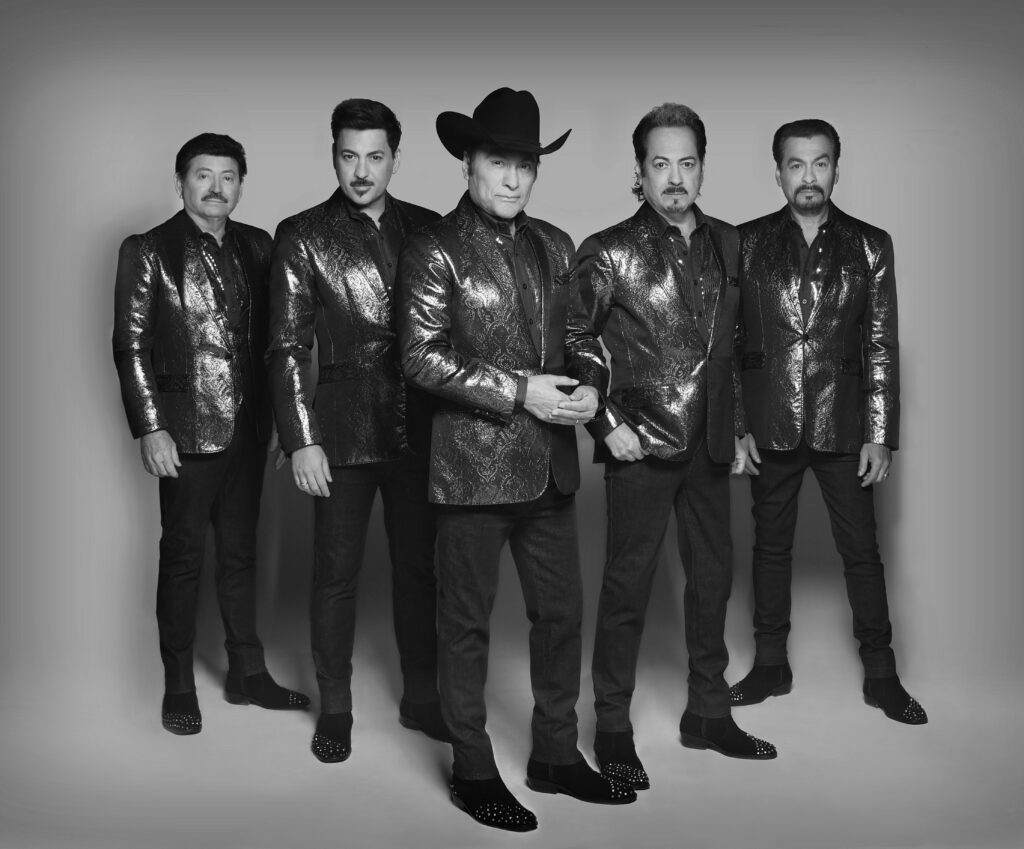 Music
California Connection
Based in San Jose, California, since 1967
Achievements
Biography current as of induction in 2022
One of the most popular and influential bands in the history of Latin music, Los Tigres del Norte have been superstars for five decades. The band has sold over 40 million albums, while notching 24 #1 albums, over 50 #1 singles, and 66 tracks on Billboard's Hot Latin Songs chart—more than any other artist or group. They have received multiple Grammy and Latin Grammy awards, the Latin Recording Academy's Lifetime Achievement Award, the Hispanic Heritage Legend Award, and a star on the Hollywood Walk of Fame. Los Tigres continues to be at the forefront of Latin music popularity, performing regularly throughout the U.S. and Latin America, releasing chart topping albums and singles, and continually blazing new trails with their music.
Los Tigres started in the small town of Rosa Morada, just outside the city of Mocorito in the state of Sinaloa, Mexico, where the teenage Hernández brothers and a cousin formed a group and began playing at parties and other local events. Finding that they could support their family with their music, the boys moved north to California for more opportunities and settled in San Jose. Initially playing for local radio events and dances for migrant agricultural workers, the band's reach grew quickly as their praised concerts and initial albums continued to grow in demand as their Latin-American immigrant audience continued to expand across the United States.
Often called "the voice of the people," Los Tigres consistently speak out on issues of importance to their community, including immigration, racism, migrant workers, LGBTQ tolerance and more. They headlined Mexico's bicentennial celebration for over 200,000 people, recorded the first MTV Unplugged album in the Regional Mexican genre, and brought Regional Mexican music to new audiences with the genre's first-ever headlining appearances at the Hollywood Bowl, Disney Music, and performing arts centers around the U.S.
In 2019, the band released their landmark "Los Tigres del Norte at Folsom Prison" Netflix documentary and soundtrack album. A journey into the world of Latino incarceration told through the band's songs and inmates' stories, the project won a Grammy and was named one of the best Latin albums of the decade by Billboard. In the months that followed, Los Tigres also established an all-time attendance record of 75,000 at the famed Houston Rodeo.
In 2021, Los Tigres unveiled "La Reunión," their first release of entirely new studio recordings in eight years. The emotional collection of corridos includes a track that went to #1 on Billboard's Regional Mexican Airplay chart, giving the band chart-topping hits across six decades. In November 2022, the expanded "La Reunión (Deluxe)" earned the band their tenth Latin Grammy, for Best Norteño Album. With their "La Reunión Tour" bringing the band into more top arenas and the release of "Los Tigres del Norte: Historias que Contar (Stories to Tell)" on Prime Video, Rolling Stone noted that the band is "enjoying a major renaissance … sharing music that has defined entire generations."
View more inductees from the 15th class, inducted in 2022.
for supporting its mission through the California Hall of Fame.