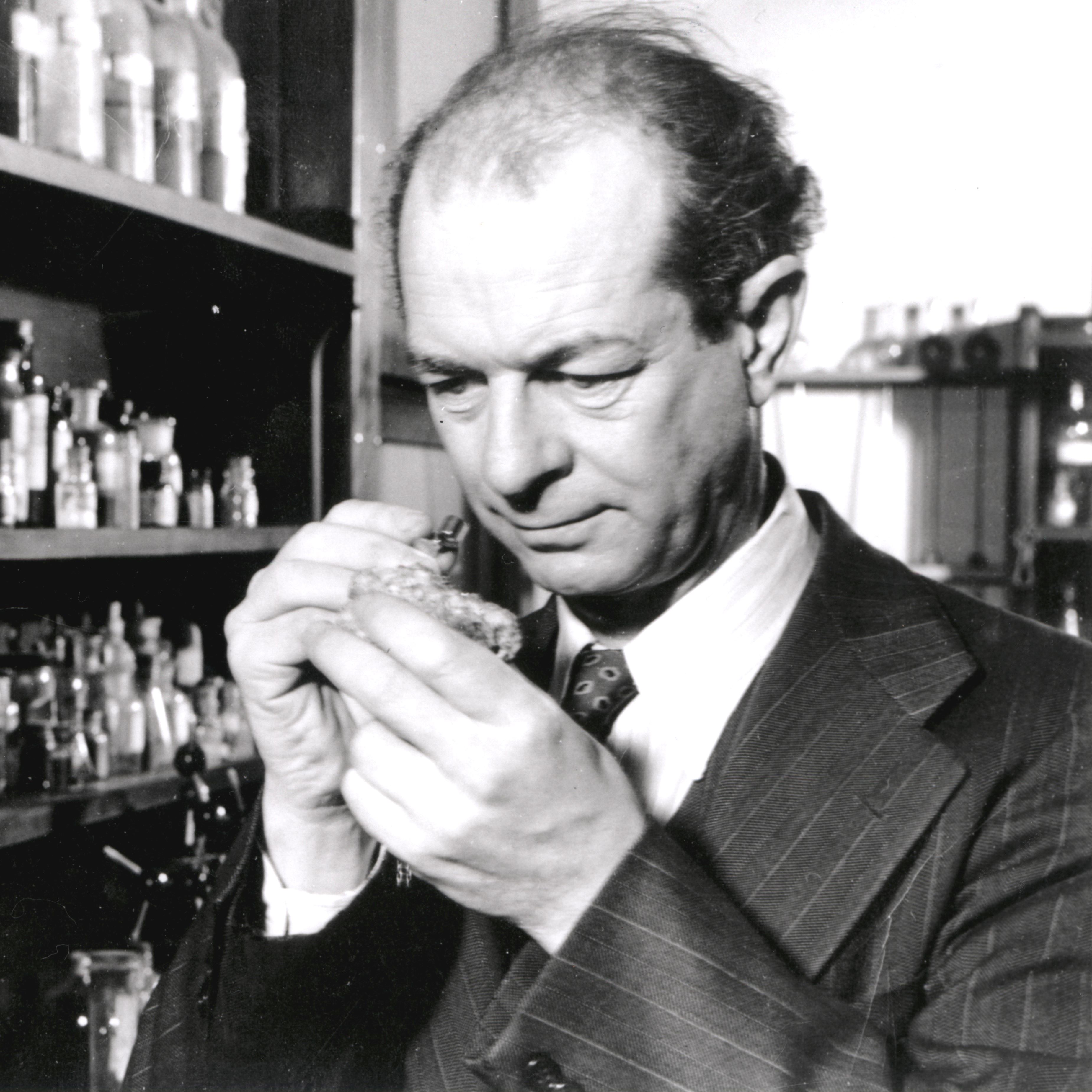 Science
(1901 – 1994)
Achievements
Biography current as of induction in 2008
One of the greatest thinkers of the millennium, scientist, peace activist and educator, Linus Pauling is the only person to have won two unshared Nobel Prizes.
Pauling began studying chemical bonds as a doctoral candidate at Caltech, and continued his research after he became a professor there. His work revolutionized scientists' understanding of how atoms join to form molecules, and his 1939 text, The Nature of the Chemical Bond, remains one of the most influential chemistry texts ever published. In 1954 he was awarded the Nobel Prize in Chemistry.
Pauling's broad interests led to significant contributions in many fields: quantum mechanics, inorganic chemistry, organic chemistry, protein structure, molecular biology, and medicine. His research in protein structure paved the way for the discovery of the double helix structure of DNA, and he was among the first to identify sickle cell anemia as a molecular disease.
At the end of World War II, Pauling began protesting atomic weapons, and lectured on the dangers of radioactive fallout from above-ground testing. In 1958, he presented an anti-nuclear petition to the United Nations signed by 11,000 scientists from around the world. His dedication to stopping nuclear testing – and warfare in general – earned him the 1962 Nobel Peace Prize.
During the 1950s, Pauling and others at Caltech conducted tests that showed automobiles, not factories, were the primary cause of air pollution. He then helped develop the first modern electric car, the Henney Kilowatt, introduced in 1959.
Late in life Pauling directed his energies toward researching Vitamin C, especially its effect on the immune system and on cancer.
View more inductees from the 3rd class, inducted in 2008.
for supporting its mission through the California Hall of Fame.