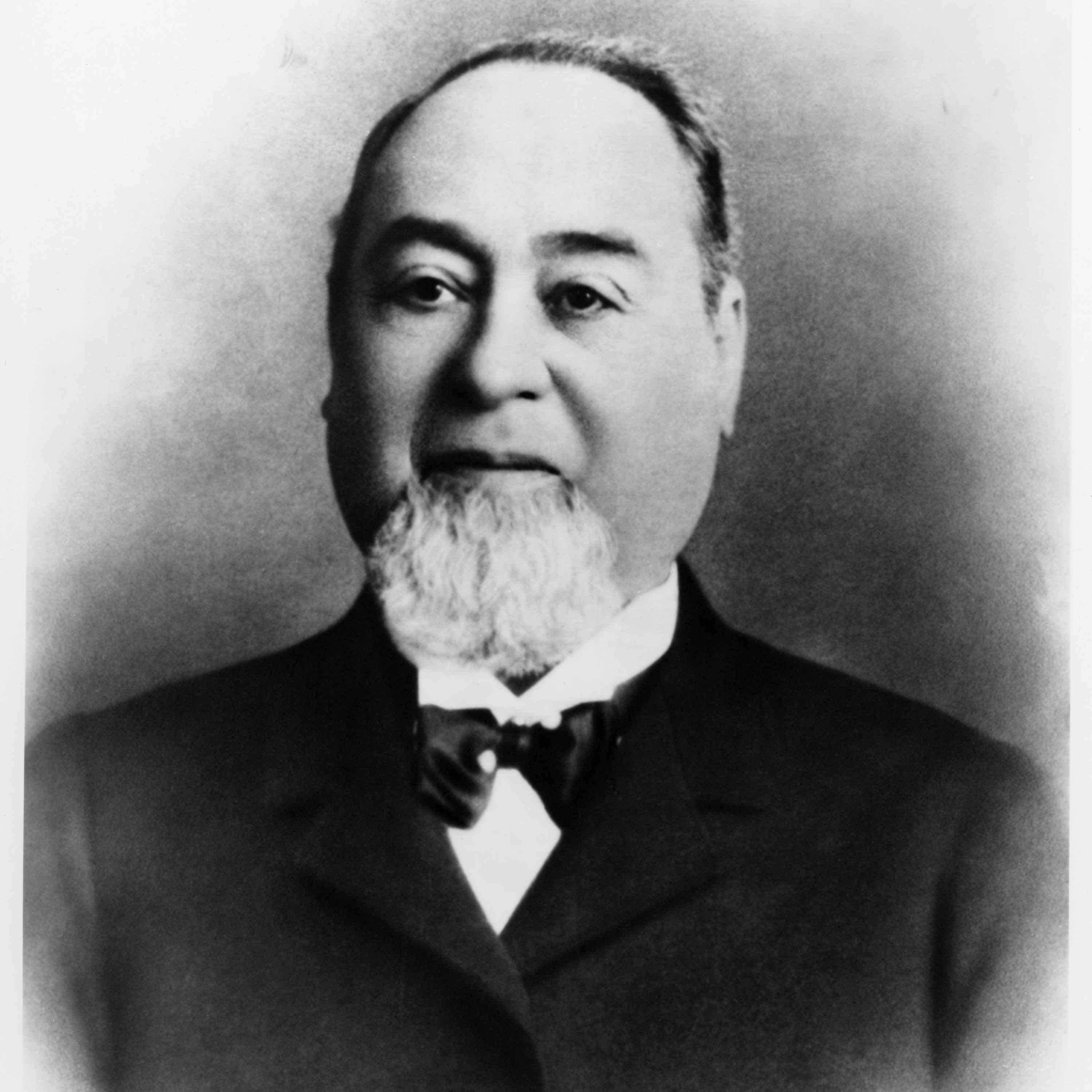 Business & Labor
(1829 – 1902)
Achievements
Biography current as of induction in 2010
Levi Strauss brought the world a simple but revolutionary product that today is hard to imagine doing without: blue jeans.
Strauss came to the United States from his native Bavaria in 1847, joining his brothers in their wholesale dry goods business in New York City. In 1853 he moved to San Francisco to open a West Coast branch of the family business, which he named for himself: Levi Strauss & Co.
There, in 1872, he was approached by a Reno customer, a Latvian tailor named Jacob Davis, who had a great idea and needed a business partner. The men were awarded a U.S. patent in 1873 and soon began manufacturing blue denim work pants with copper rivets: the world's first blue jeans. It seems somehow appropriate that this most American of garments was brought into being by two European immigrants, one a visionary businessman, the other an inventor. Together they had created a product perfectly suited to the West, and soon miners, farmers and others involved in manual labor were snapping up the sturdy pants, then known as waist overalls.
Strauss was always committed to giving back to the community. His first donation, to the Orphan Asylum Society of the City of San Francisco, came just a year after he arrived in San Francisco. As his success grew, so did his philanthropy, with major gifts going to the Eureka Benevolent Society and the Hebrew Board of Relief. In 1897 he funded twenty-eight scholarships at the University of California, Berkeley, half of which were awarded to women.
When he died, Strauss, who had never married, left his prosperous business and his philosophy of generosity to the community to his four nephews: Jacob, Louis, Abraham, and Sigmund Stern. Thanks to the solid foundation Strauss had laid, his company endured, and grew from a San Francisco institution into one of the world's most-recognized brands. Sigmund Stern's descendants still run the company today.
View more inductees from the 5th class, inducted in 2010.
for supporting its mission through the California Hall of Fame.