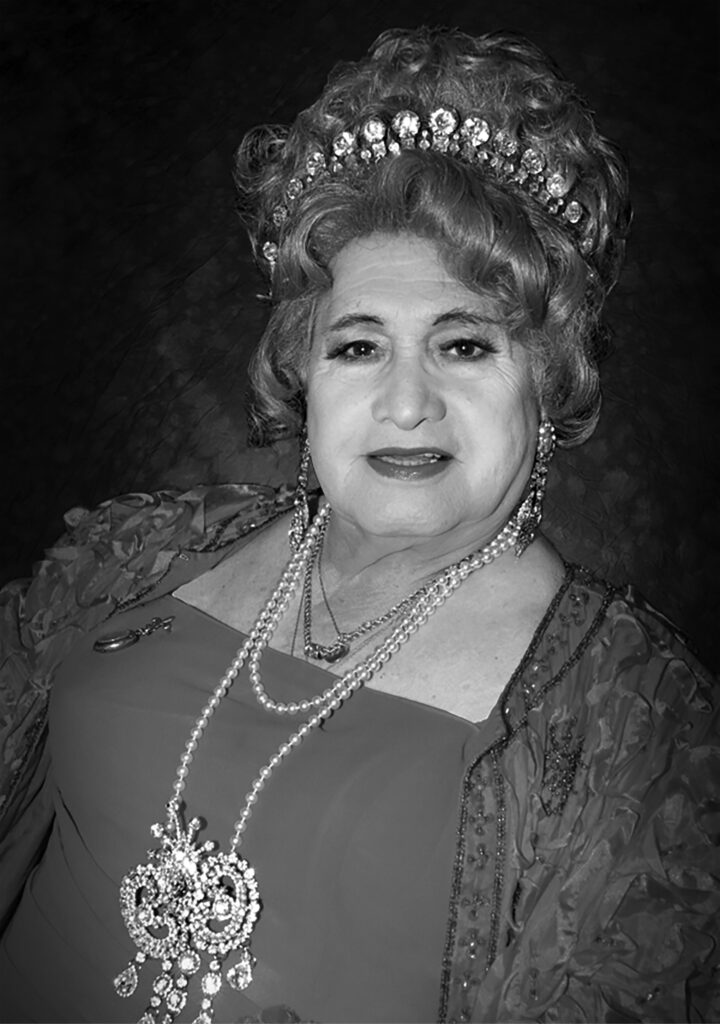 Public Service
(1922 – 2013)
California Connection
San Francisco native and longtime resident
Achievements
Biography current as of induction in 2023
José Julio Sarria was a proud Latino American and a proud World War II veteran. He was a trailblazing LGBTQ civil rights activist, a drag performer, gay royalty as "Absolute Empress I of San Francisco" and the first openly gay candidate to run for public office in North America. Sarria has been called "the Rosa Parks of the LGBTQ civil rights movement."
After graduating high school, motivated by the attack on Pearl Harbor, Sarria enlisted in the United States Army. Following his distinguished service and honorable discharge in 1947, he returned home to his beloved San Francisco, where he was hired as a waiter and later hostess of the Black Cat Café. Before long, Sarria would be billed as "The Nightingale of Montgomery Street," using humor and his performance art as the backdrop of his political activism and street-level organizing that cultivated, educated and empowered a sense of pride, identity and unity in San Francisco's gay community, closing each performance by singing along with patrons, "God Save Us Nelly Queens."
In 1961, Sarria became the first openly gay candidate for public office in the United States when he ran for the San Francisco Board of Supervisors. He placed fifth among a field of 29 candidates. His courageous campaign for office put "Gay Power" on the American political map. He also co-founded the Society for Individual Rights and became a well-known gay activist. "United we stand, divided they catch us one by one" became one of his most famous quotes.
In 1963, Sarria and local gay bar owners founded the Tavern Guild of San Francisco, organizing to stand against growing police raids and arrests. Two years later, Sarria founded The Imperial Court of San Francisco, and was crowned Empress I. This led to the establishment of the International Imperial Court System, which now has chapters in over 65 cities in the United States, Canada and Mexico.
Sarria has been honored by the California State Assembly, the National LGBTQ+ Task Force and the Victory Fund. He was inducted into the National LGBTQ Wall of Honor located in the historic Stonewall Inn in New York City. In 2006 he became the first gay man in San Francisco to have a street named after him. He also was honored as an historic figure on the Rainbow Honor Walk in the San Francisco Castro District and received a star on Palm Springs' famous "Walk of Stars."
Currently, the International Imperial Court System is leading a campaign for a U.S. postage stamp in Sarria's honor.
View more inductees from the 16th class, inducted in 2023.
for supporting its mission through the California Hall of Fame.