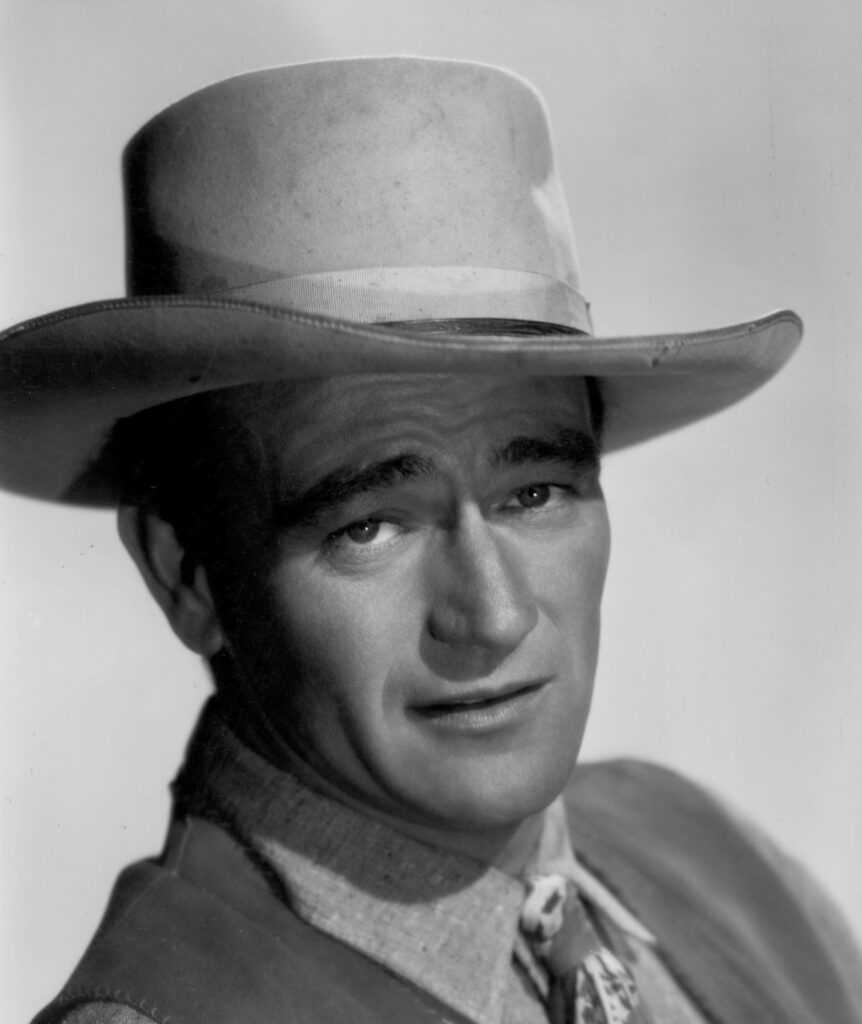 Entertainment
(1907 – 1979)
Achievements
Biography current as of induction in 2007
Appearing in more than 175 films during a career that spanned a half-century, John Wayne became the personification of the Western hero and an American icon. Nearly thirty years after his death, he still consistently ranks among the most popular movie stars of all time.
Wayne was born Marion Morrison on May 26, 1907, in Winterset, Iowa. When he was six years old, his family moved to Glendale, California, where he acquired his nickname, Duke, based on the name of his Airedale terrier.
While attending the University of Southern California on a football scholarship, Wayne got a summer job with Fox Film Corporation. There, he drew the attention of director John Ford, and soon he was playing bit roles. His first starring role was in The Big Trail in 1930. Stories indicate it was the film's director, Raoul Walsh, who urged Duke to change his name from Marion Morrison to John Wayne.
Stagecoach, released in 1939, made him a star. From that point on, his career never faltered. Though best known for his Westerns, his films also included WWII epics, police dramas and even romantic comedies. A few of his best known movies include Red River, The Searchers, The Alamo – in which he produced, directed and starred – McLintock!, The Green Berets and True Grit, for which he won an Oscar in 1969.
Wayne also was a proud supporter of the military, and entertained the troops as part of the United Service Organization (USO) in WWII, and in Vietnam. Posthumously, he was awarded the Congressional Gold Medal, and in 1980 President Jimmy Carter awarded him the Presidential Medal of Freedom.
Wayne married three times and had seven children. Diagnosed with lung cancer in 1964, he used his illness to raise awareness of the disease. He beat the lung cancer, ultimately dying of stomach cancer June 11, 1979. After his death, his family established the John Wayne Cancer Foundation and the John Wayne Cancer Institute at St. John's Hospital in Santa Monica, California in his memory.
View more inductees from the 2nd class, inducted in 2007.
for supporting its mission through the California Hall of Fame.