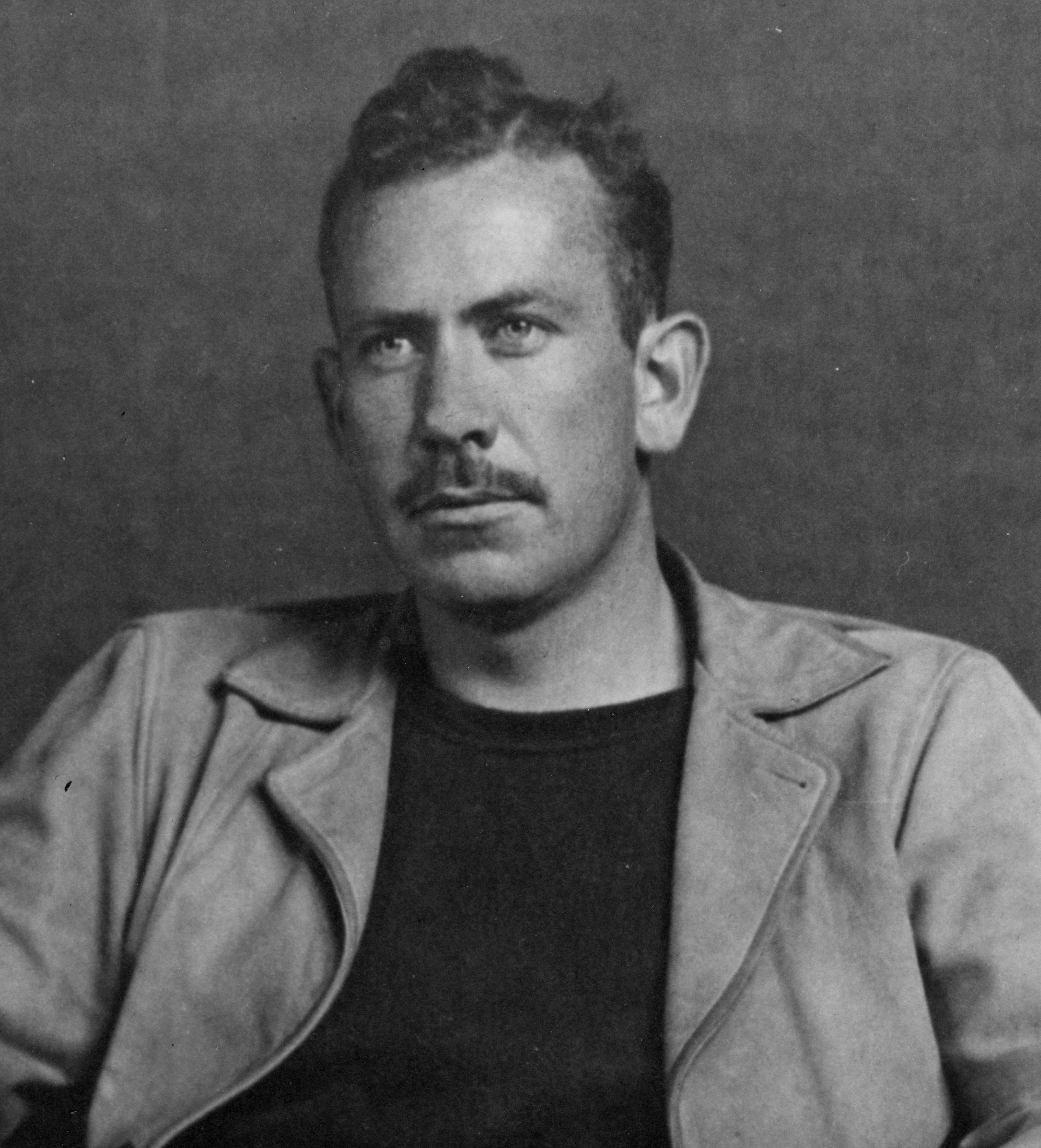 Arts
(1902 – 1968)
Achievements
Biography current as of induction in 2007
John Steinbeck's writing, deeply rooted in the Salinas Valley of his youth, earned him worldwide recognition. He was awarded the Nobel Prize for Literature in 1962 for "his realistic as well as imaginative writings, distinguished by a sympathetic humor and a keen social perception."
Born in Salinas, California, Steinbeck was the only boy among four children. His mother, a former schoolteacher, nourished his love of reading and the written word. During summers he worked on nearby ranches, and there developed an appreciation for the California countryside and its hardworking people.
Steinbeck attended Stanford, but in 1925 he left the university to launch a writing career. Cup of Gold, his first novel, was published in 1929. His next three novels, all set in California, earned him increasing acclaim, but it was not until The Grapes of Wrath (1939) that he became nationally known. Based on articles he had written about Dust Bowl refugees and edited by his wife, Carol, the book won the Pulitzer Prize for the Novel in 1940. Also that year, he set out on a momentous voyage with his best friend, marine biologist Ed Ricketts. Steinbeck interlaced their detailed observations of hundreds of marine species with anecdotes and philosophical musings in The Log from the Sea of Cortez, a book that established him as one of the founding fathers of the ecological movement. In 1952 his most famous book, East of Eden, was published. Based partly on his own family history, the novel that Steinbeck called an "autobiography of the Salinas Valley" has never been out of print.
Steinbeck married Carol Henning in 1930. They lived in Pacific Grove, where he gathered much of the material for Tortilla Flat (1935) and Cannery Row (1945). They divorced in 1943, and he married Gwyn Conger that same year. They had two sons, Thomas Myles in 1944 and John IV in 1946. In 1948 the couple divorced, and in 1950 Steinbeck married Elaine Scott.
A private person who shunned publicity, Steinbeck died on December 20, 1968, in New York. His ashes were placed in the Garden of Memories Cemetery in Salinas.
View more inductees from the 2nd class, inducted in 2007.
for supporting its mission through the California Hall of Fame.