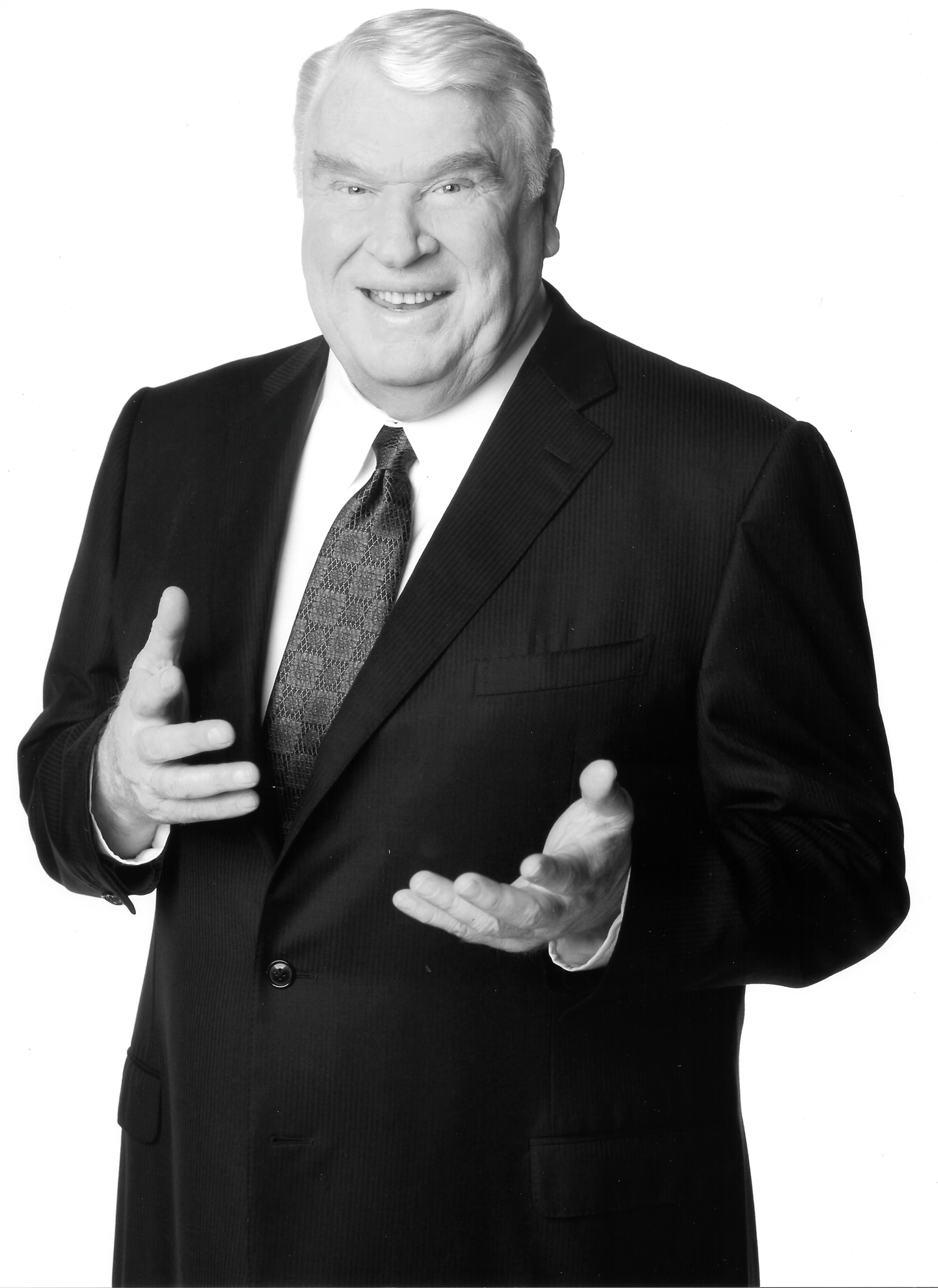 Sports
(1936 – 2021)
Achievements
Biography current as of induction in 2009
With one of America's most recognized voices, John Madden has been a dominant force in professional football for more than half a century as a broadcaster, an unrivaled coach and outstanding athlete.
As a player at California Polytechnic University, Madden was twice voted to the All-Conference team in 1957 and 1958 for his outstanding performance on both the offensive and defensive lines. A knee injury in his rookie season with the Philadelphia Eagles ended his career as a player, but not his life in football.
After completing his Bachelor of Science degree in 1960, he began coaching football at Hancock Junior College in Santa Maria, California. From there he went on to become defensive coordinator at San Diego State University, and in 1967 he returned to professional football as a linebacker coach for the Oakland Raiders. In 1969, he became the team's head coach, the youngest in the American League. Madden guided the Raiders to an overall record of 103-32-7, leading the team to seven AFC Western Division titles and a victory over the Minnesota Vikings in Super Bowl XI. His .750 winning percentage is the best of any head coach in NFL history.
Madden retired from coaching at age 43, and became professional football's most famous broadcaster. NBC Chairman Dick Ebersol called Madden "the best analyst of any kind in sports television history." From 1979 to 2009 he worked as a color commentator and football analyst for CBS, Fox, ABC, and NBC – the only sportscaster to work for all four major networks. For a generation of fans, his football wisdom and boyish enthusiasm made the game more enjoyable to watch and listen to. "John's the guy you want to sit next to during a game," said Hall of Fame Quarterback Troy Aikman, "and, for 30 years, he essentially was."
Among his many awards, he won sixteen Emmy Awards for Outstanding Sports Analyst/Personality, and in 2006 he was inducted into the Pro Football Hall of Fame in Canton, Ohio. Madden is the author of several best-selling books and he has lent his voice, personality and name to the popular Madden NFL series of football video games, the No. 1 selling sports video game of all time since its debut in 1989.
View more inductees from the 4th class, inducted in 2009.
for supporting its mission through the California Hall of Fame.