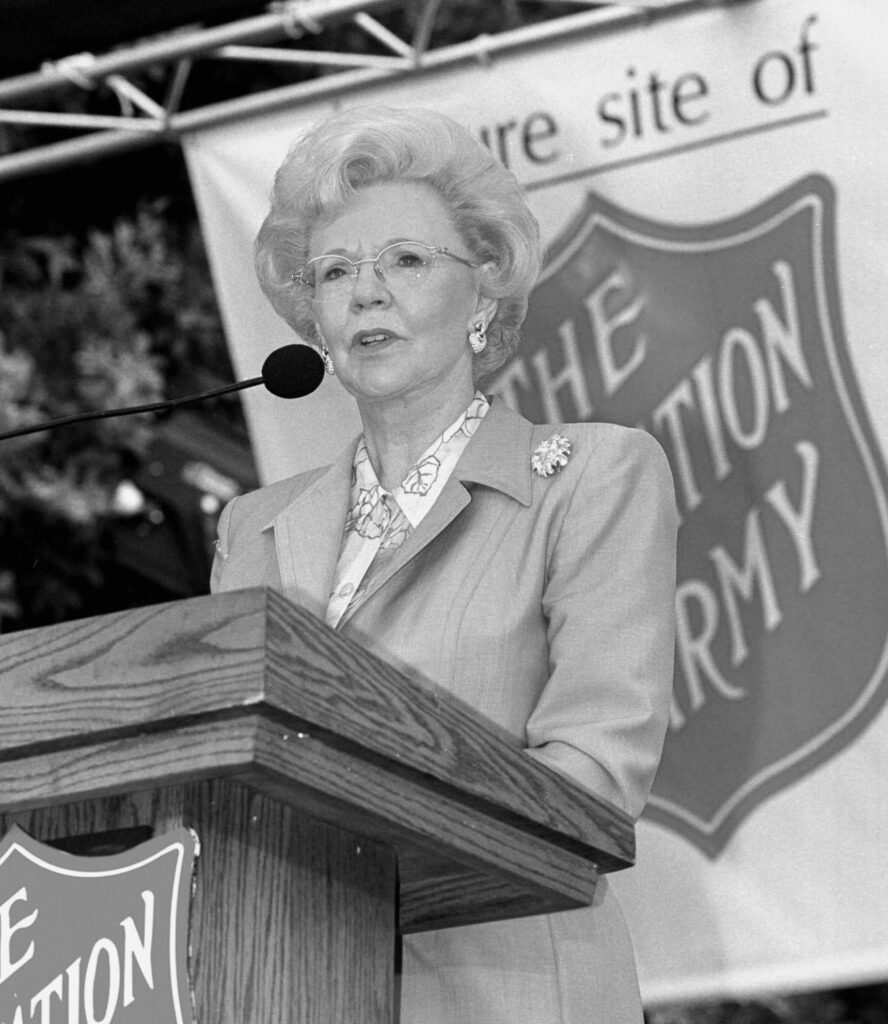 Philanthropy
(1928 – 2003)
Achievements
Biography current as of induction in 2009
Joan Kroc's giving spirit has benefited people the world over. One of the most generous philanthropists in history, Kroc gave away billions of dollars to causes she believed in, from hospice care to peace advocacy to providing children with safe places to play.
As the wife of McDonald's Corporation founder Ray Kroc, she had the means to support all her favorite charities. The couple moved to San Diego from Chicago in 1976 after purchasing the San Diego Padres baseball team, and Kroc quickly embraced her new hometown, becoming involved in various local causes.
She launched her lifelong commitment to charitable giving with the establishment of an alcoholism education program in 1976.
After her husband's death in 1984, she redoubled her efforts to effect change by giving away much of the inheritance he had left her. She served as honorary chair of the Ronald McDonald House Charities, established in Ray Kroc's memory in 1984, and later made substantial gifts to each of the 121 Ronald McDonald Houses to assure that they could continue to help families in need. In 1998, she made a major gift to the Salvation Army to build and endow the Ray and Joan Kroc Community Center in San Diego. She advanced her vision for peace with gifts to the University of San Diego to establish an Institute for Peace and Justice and to the University of Notre Dame to establish the International Institute for Peace Studies.
Nicknamed "St. Joan of the Arches" by former San Diego Mayor Maureen O'Connor, Kroc was a quiet giver. Although she donated hundreds of millions during her lifetime, she never sought attention nor garnered headlines until after her death, in 2003 of brain cancer. The stunningly large bequests she left assured that her name would not be forgotten. Included in her will was the largest single charitable contribution on record, $1.8 billion to the Salvation Army to establish youth centers around the United States. She also left over $200 million to National Public Radio, the largest gift ever to a cultural institution. Millions more went to a variety of San Diego organizations, including the opera, the zoo, and the local public radio affiliate.
View more inductees from the 4th class, inducted in 2009.
for supporting its mission through the California Hall of Fame.