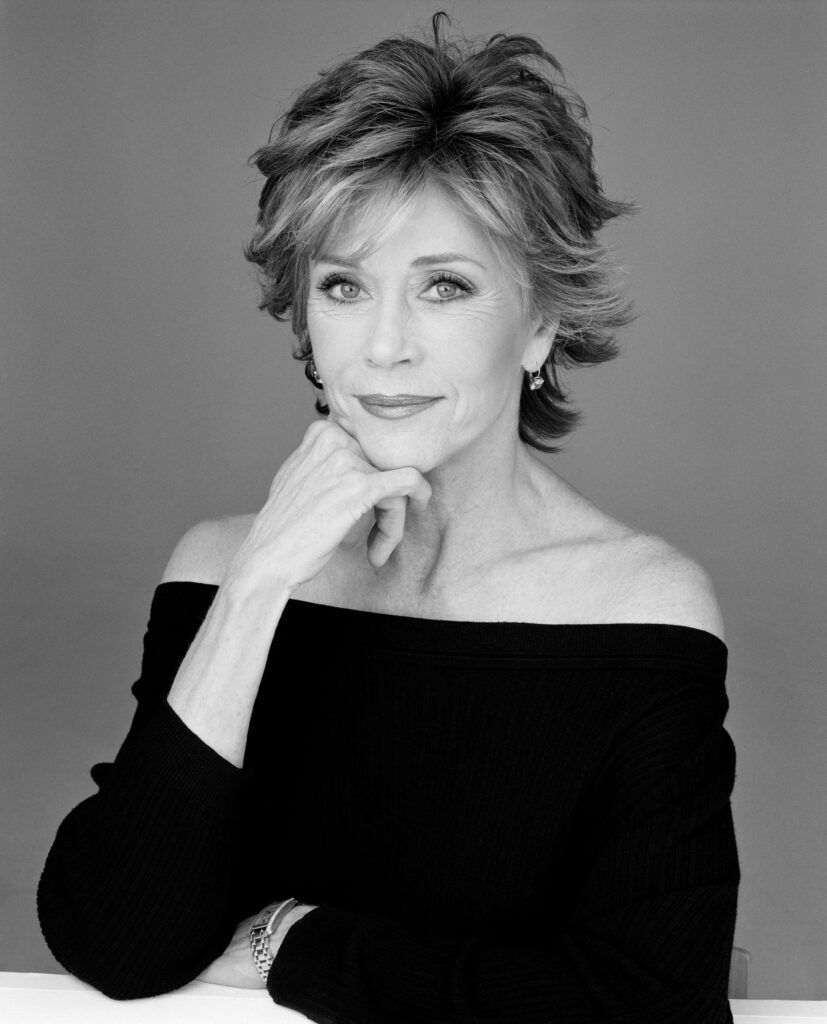 Entertainment
(b. 1937)
Achievements
Biography current as of induction in 2008
Over Jane Fonda's long and versatile career, the Oscar-winning actress has enthralled audiences in a variety of roles. She has been an inspiration for health and fitness and has tirelessly advocated for social and political change.
Daughter of actor Henry Fonda, Jane Fonda began her career as a model but soon discovered that acting was her passion. Her first appearance on Broadway, a starring role in There Was a Little Girl (1960), earned her a Tony nomination. Success on the silver screen followed. Her first major box office hit was Barefoot in the Park (1967), costarring Robert Redford. She has acted in over forty films, including The China Syndrome (1979), On Golden Pond (1981) and 9 to 5 (1980). She has won two Oscars, one for her portrayal of a prostitute in Klute (1971), and the other for her performance in Coming Home (1978).
Fonda revolutionized the fitness industry with the release of Jane Fonda's Workout in 1982. She followed with twenty-three home exercise videos, thirteen audio recordings, and five books – selling 16 million copies all together and inspiring countless women to get fit. The original Jane Fonda's Workout video remains the top grossing home video of all time.
Today Fonda focuses her attention on environmental issues, human rights, and the empowerment of women and girls. Much of her work is devoted to a program she founded in 1995, the Georgia Campaign for Adolescent Pregnancy Prevention. She is a member of the Women & Foreign Policy Advisory Committee of the Council on Foreign Relations, and serves on the boards of several other organizations focused on helping women. In 2001 she established the Jane Fonda Center for Adolescent Reproductive Health at Emory University.
In 1994, she was named Goodwill Ambassador for the United Nations Population Fund.
View more inductees from the 3rd class, inducted in 2008.
for supporting its mission through the California Hall of Fame.