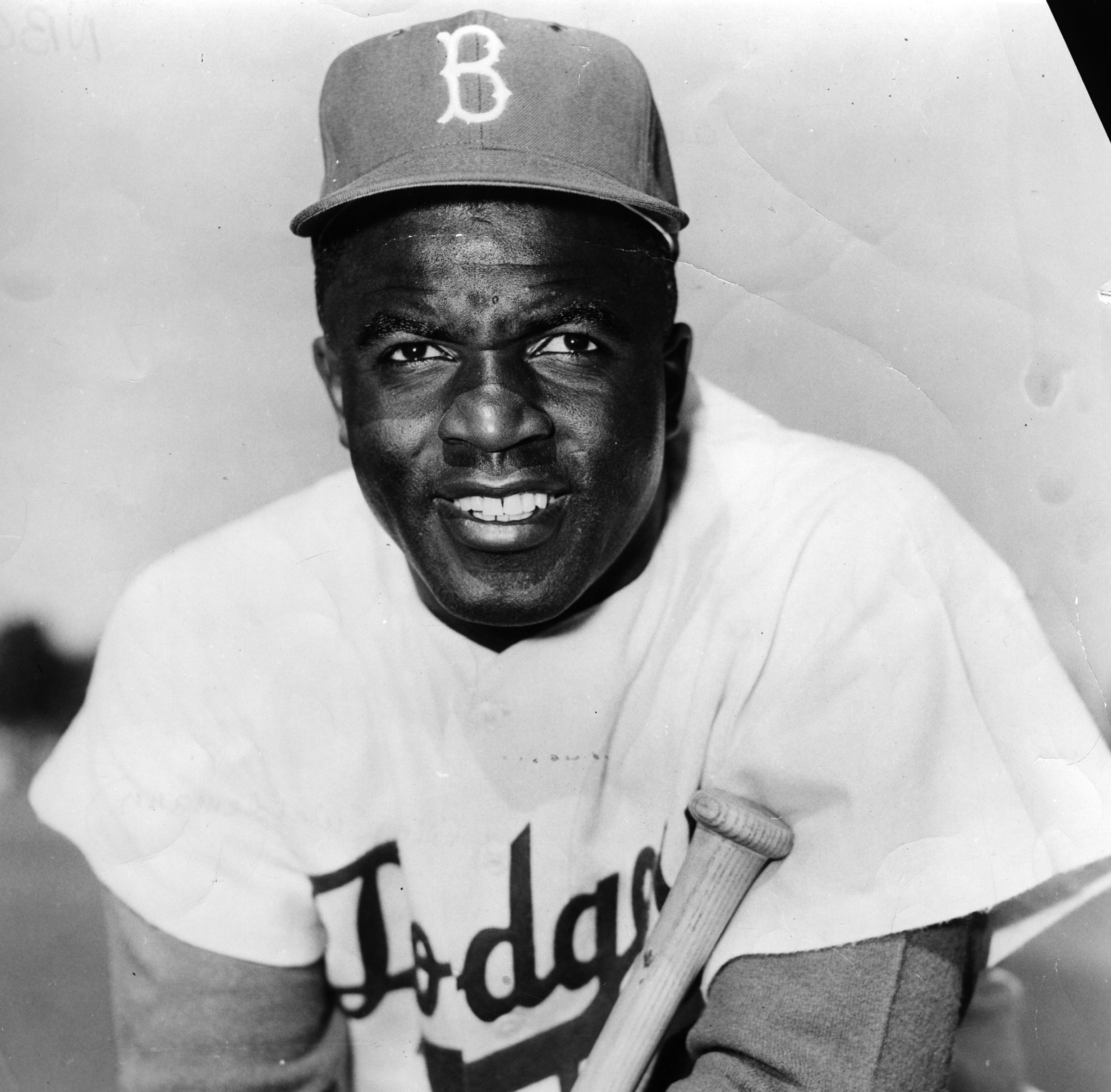 Sports
(1919 – 1972)
Achievements
Biography current as of induction in 2007
Jackie Robinson will always be remembered as the civil rights pioneer who broke baseball's color barrier. When he stepped up to the plate for the Brooklyn Dodgers in 1947, he became the first black player to play modern-day Major League Baseball.
Born in Georgia, the youngest of five children, Robinson came to California with his family when he was a year old. Robinson excelled at a variety of sports even in high school, and while attending UCLA he became the school's first athlete to win varsity letters in four sports: baseball, basketball, football, and track.
After serving in the Army during World War II, Robinson went to play for the Kansas City Monarchs, a Negro League Baseball team. In 1946 he joined the Brooklyn Dodgers' farm team, the Montreal Royals. Successful there, he was called up to play for the Dodgers, making his first Major League appearance on April 15, 1947. While Robinson received much support and won over scores of fans with his fantastic play, he bravely faced periodic racial hostility from fans, opposing teams, and even his own teammates.
He received the Rookie of the Year Award in 1947, and was named National League MVP in 1949. He played in six all-star games and six World Series. He became famous for stealing home, accomplishing the feat nineteen times in his career, more than any player since World War I. In 1962 he became the first African American inducted into the Baseball Hall of Fame. He was posthumously awarded the Presidential Medal of Freedom and the Congressional Gold Medal and on April 15, 1997, the fiftieth anniversary of his debut, Major League Baseball retired his number, 42.
Robinson married Rachel Isum in 1946, and they had three children. After retiring from baseball in 1956, he continued his activism for civil rights, including serving on the board of the NAACP. He co-founded Freedom National Bank of Harlem, where he was Chairman of the Board from 1964 to 1972 and he organized the Jackie Robinson Construction Corporation In 1970. In both banking and construction his major aim was to contribute to the improvement of living conditions for Black Americans, especially in the major metropolitan areas. He died of heart disease and complications from diabetes in 1972.
View more inductees from the 2nd class, inducted in 2007.
for supporting its mission through the California Hall of Fame.