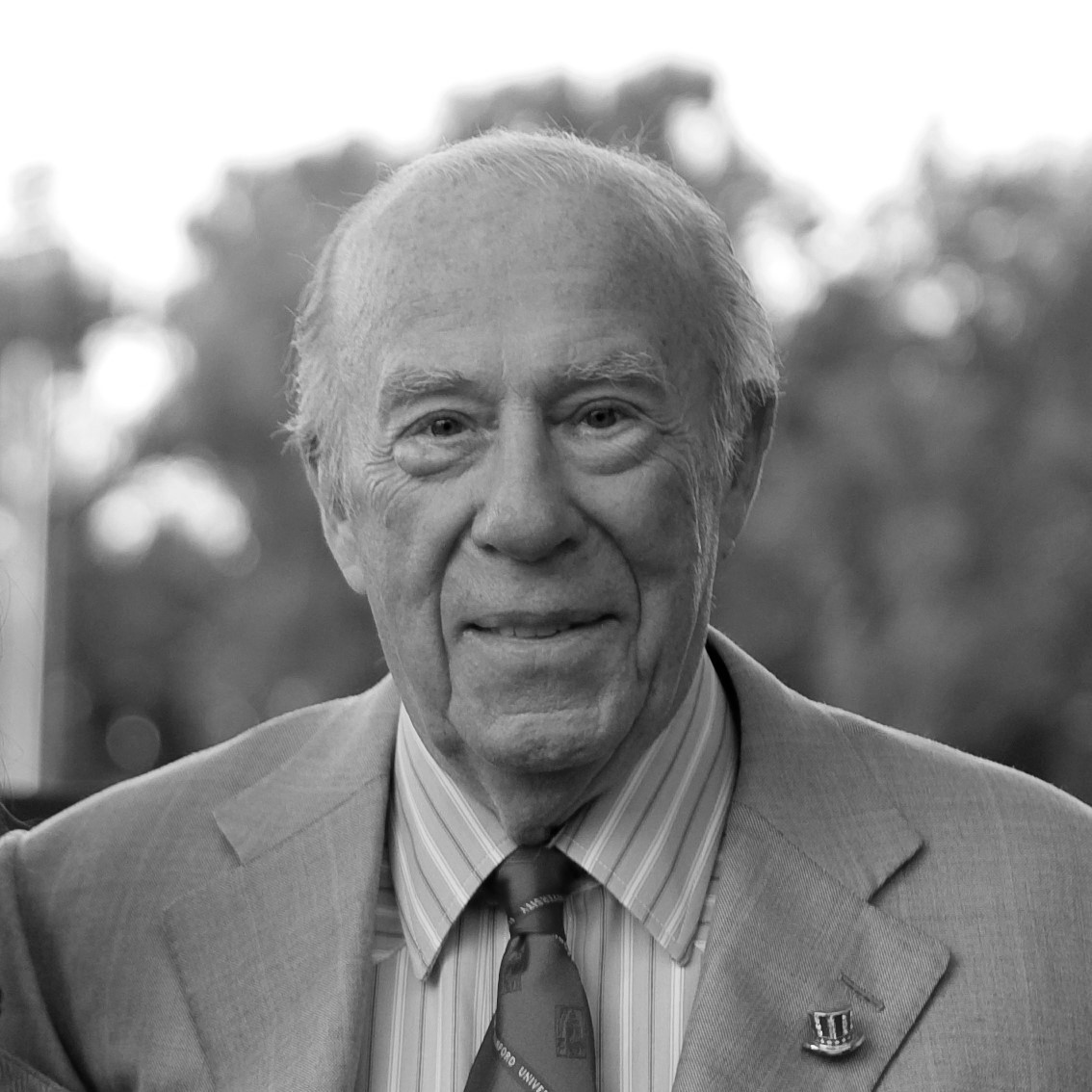 Public Service
(1920 – 2021)
Achievements
Biography current as of induction in 2010
Although he often worked outside the spotlight, George Pratt Shultz wielded profound influence on American public policy. He is one of only two people who have held four different federal cabinet posts; he taught at three top universities; and he was president of a major engineering and construction company.
Shultz had an impressive record in academia. After graduating from Princeton, he served in the Marine Corps during World War II. He then resumed his studies at MIT, where he earned a Ph.D. and taught from 1948 to 1957, when he joined the faculty of the University of Chicago Graduate School of Business. He later served as a professor at Stanford University's Graduate School of Business. Since 1989, he was a distinguished fellow at Stanford's Hoover Institution.
A member of President Eisenhower's Council of Economic Advisors in 1955, Shultz returned to government when President Nixon appointed him Secretary of Labor in 1969. In 1970, he became Director of the Office of Management and Budget, and in 1972 he was named Secretary of the Treasury. During this period, he also served as Chairman of the Council on Economic Policy and negotiated a series of trade protocols with the Soviet Union. During the Reagan administration, he was Chairman of the President's Economic Policy Advisory Board (1981-82) and Secretary of State (1982-89). As Secretary of State, he helped implement a foreign policy that led to the end of the cold war and the development of strong relationships between the U.S. and the countries of the Asia-Pacific region.
In the private sector, Shultz worked for the Bechtel Group, serving as President and Director from 1974 to 1982, and later as Director and Senior Counselor.
Shultz's numerous honors include the Medal of Freedom, the nation's highest civilian honor, as well as many honorary degrees. He published ten books, mostly on labor and economics. He chaired the Governor of California's Economic Advisory Board, was Advisory Council Chair of the Precourt Institute for Energy Efficiency at Stanford University, and Chair of the MIT Energy Initiative External Advisory Board. He also served on the boards of directors of Accretive Health and Fremont Group.
View more inductees from the 5th class, inducted in 2010.
for supporting its mission through the California Hall of Fame.