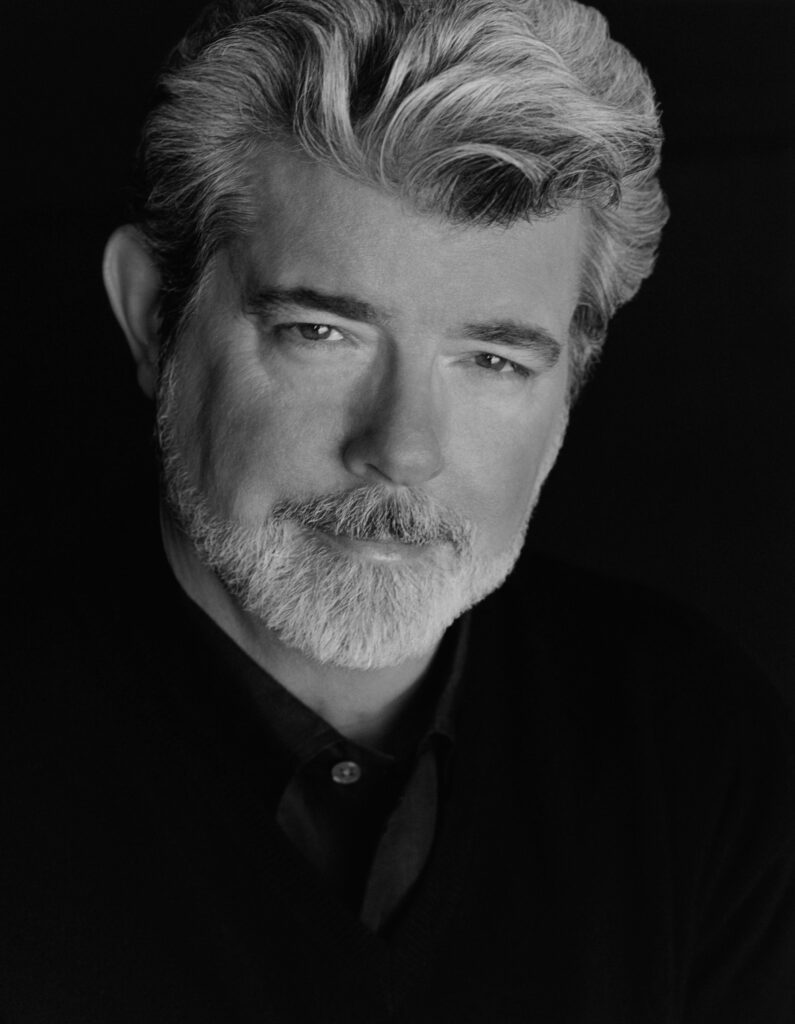 Entertainment
(b. 1944)
Achievements
Biography current as of induction in 2009
George Lucas' devotion to timeless storytelling and cutting-edge innovation has resulted in some of the most successful and beloved films of all time.
The Modesto native's genius was becoming evident by the time he was a student at the University of Southern California, where he created a short film that took first prize in a national competition. In 1971, with friend Francis Ford Coppola as executive producer, Lucas transformed that student project into his first feature film, THX-1138.
His second feature film, the low-budget surprise hit American Graffiti (1973), became the most successful film of its time.
It was Lucas' third film, 1977's Star Wars that changed everything. A deceptively simple morality tale of good versus evil told across a fantastic landscape of exotic planets and bizarre creatures, Star Wars became an international phenomenon. Refusing to accept the limitations of filmmaking at the time, Lucas created his own visual effects company, Industrial Light & Magic (ILM), and his own sound editing company, now known as Skywalker Sound, to make his vision a reality. Star Wars broke all box-office records, set new standards for sophistication in film visuals and sound, garnered eight Academy Awards, and inspired a generation of young people to follow their imaginations.
A string of box-office hits followed, including The Empire Strikes Back (1980) and Return of the Jedi (1983). In 1981, Lucas created the adventurer Indiana Jones, and co-wrote and executive-produced Raiders of the Lost Ark (1981), Indiana Jones and the Temple of Doom (1984) and Indiana Jones and the Last Crusade (1989), a trilogy that won eight Academy Awards. Together, Skywalker Sound, ILM and Lucasfilm have been nominated for over 100 Academy Awards and received more than 40 Oscars and special achievement awards.
Over the years, Lucas has received some of the entertainment industry's highest honors, including the Irving G. Thalberg Memorial Award; the American Film Institute's Lifetime Achievement Award; and the nation's highest award for technological achievement, the National Medal of Technology.
View more inductees from the 4th class, inducted in 2009.
for supporting its mission through the California Hall of Fame.