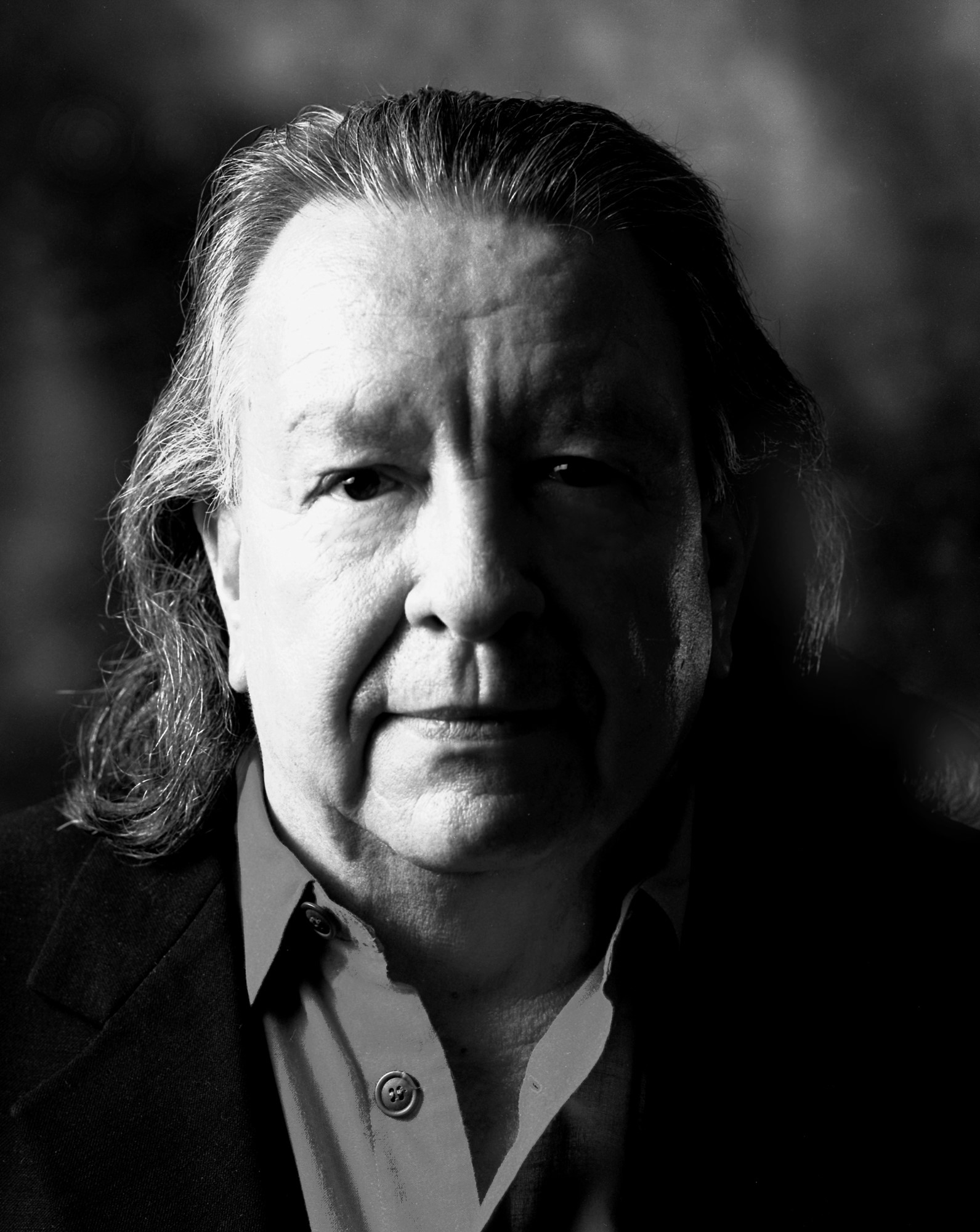 Arts
(1937 – 2005)
Achievements
Biography current as of induction in 2009
Wielding bold colors and abstract shapes, Fritz Scholder forever changed the way the world saw American Indians in art.
Scholder was one-quarter Luiseño, a Southern California tribe, but was raised as white, a dichotomy that later would inform the themes of his artwork. Interested in art from an early age, he moved to Sacramento in 1957 and enrolled first at Sacramento City College, where he studied under Pop artist Wayne Thiebaud, and then at Sacramento State College.
He had his first solo exhibition and sold his first major painting in Sacramento, but after graduating struggled to support himself and his family.
Then came the welcome news that he had received a full scholarship to participate in the Rockefeller Foundation's Southwest Indian Art Project in Arizona. After earning his MFA in 1964, he accepted a teaching position at the newly formed Institute of American Indian Arts in Santa Fe, New Mexico. Scholder had always resisted painting Indian subjects, but starting in 1967, he blew the lid off traditional Indian art with a series of paintings depicting what he called "the real Indian."
He sought to fight stereotypes with these bright, assertive, abstract paintings that included unflinching depictions of Indians in real situations, even if that reality might include a beer can or an American flag or an ice cream cone. The paintings were immediately controversial, even shocking to some, but were an inspiration for a new generation of Native American artists, and Scholder became a leader of what was sometimes called the New American Indian Art movement.
Solo exhibitions across the United States and Europe followed, accompanied by books, television and film documentaries, and countless awards and honors. He expanded his repertoire into printmaking and sculpture, and his work found its way into the collections of major museums nationwide. He continued creating paintings that expressed his unique view of the world almost until his death in 2005, of complications from diabetes.
View more inductees from the 4th class, inducted in 2009.
for supporting its mission through the California Hall of Fame.