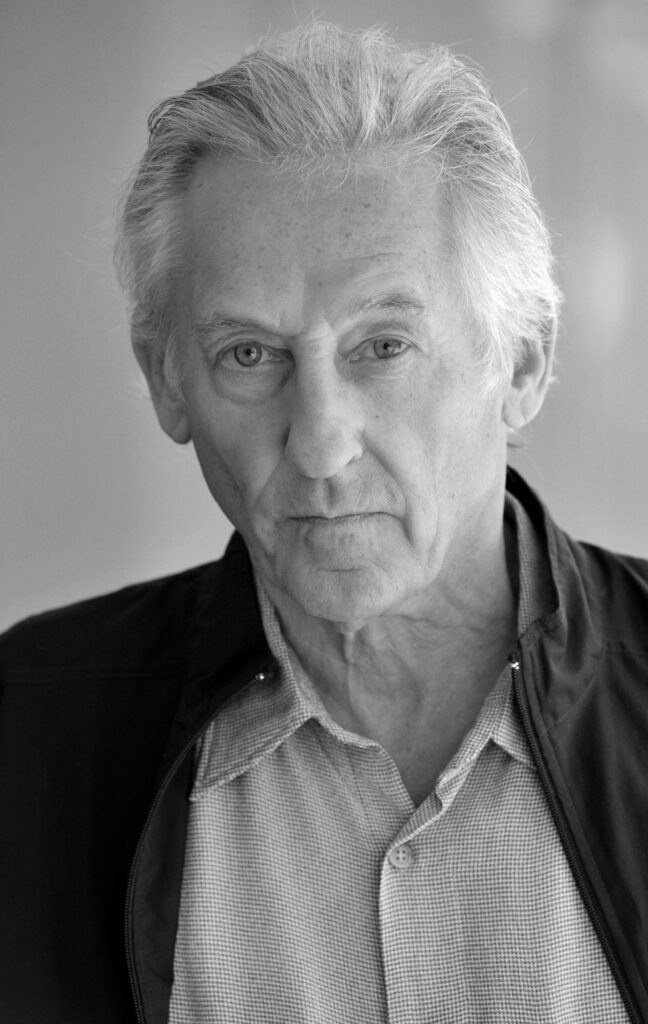 Arts
(b. 1937)
California Connection
Based in Los Angeles since 1956
Achievements
Biography current as of induction in 2022
Ed Ruscha has been called one of the world's most important artists. His photography, drawing, painting, and artist books record the shifting emblems of American life in the last half century. With deadpan representations of Hollywood logos, stylized gas stations, and archetypal landscapes, he distills the imagery of popular culture into a language of cinematic and typographical codes that are both accessible and profound. His wry choice of words and phrases, which feature heavily in his work, draw on moments of ambiguity in the interplay between the linguistic signifier and the concept signified. Although his images are rooted in a closely observed American reality, his elegantly laconic art speaks to more complex issues about the world and our transient place in it.
Born in 1937 in Omaha, Nebraska, Ruscha graduated in 1960 from the Chouinard Art Institute (now CalArts) in Los Angeles. Quickly finding success, he had his first solo exhibition in 1963 at Los Angeles' Ferus Gallery. Recent solo exhibitions have been presented by the Whitney Museum of American Art (2004); MAXXI, Rome (2004); Jeu de Paume, Paris (2006); Hayward Gallery, London (2009); Modern Art Museum of Fort Worth, Texas (2011); Hammer Museum, Los Angeles (2011); Kunsthaus Bregenz, Austria (2012); Tate Modern, London (2009); Los Angeles County Museum of Art (2012); Kunstmuseum Basel, Switzerland (2013); J. Paul Getty Museum (2013); Pinacoteca Giovanni e Marella Agnelli, Italy (2015–16); De Young Museum (2016); Scottish National Gallery of Modern Art, Edinburgh (2017); The National Gallery of Art, London (2017); and Joslyn Art Museum, Omaha (2018).
In 2012, Ruscha curated "The Ancients Stole All Our Great Ideas," at Kunsthistorisches Museum in Vienna. He represented the United States in the 51st Biennale di Venezia in 2005 and was featured in the 2015 Biennale de Lyon's exhibition, "La Vie Moderne."
Museums with large collections of Ruscha's work include the Los Angeles County Museum of Art, the Museum of Contemporary Art in Los Angeles, the Whitney Museum, the San Francisco Museum of Modern Art, the Hirshhorn Museum and the Art Institute of Chicago. He has received several honorary doctorates, the National Arts Award for Artistic Excellence, the J. Paul Getty Medal, and was named to the TIME 100 most influential people in the world list in 2013.
View more inductees from the 15th class, inducted in 2022.
for supporting its mission through the California Hall of Fame.