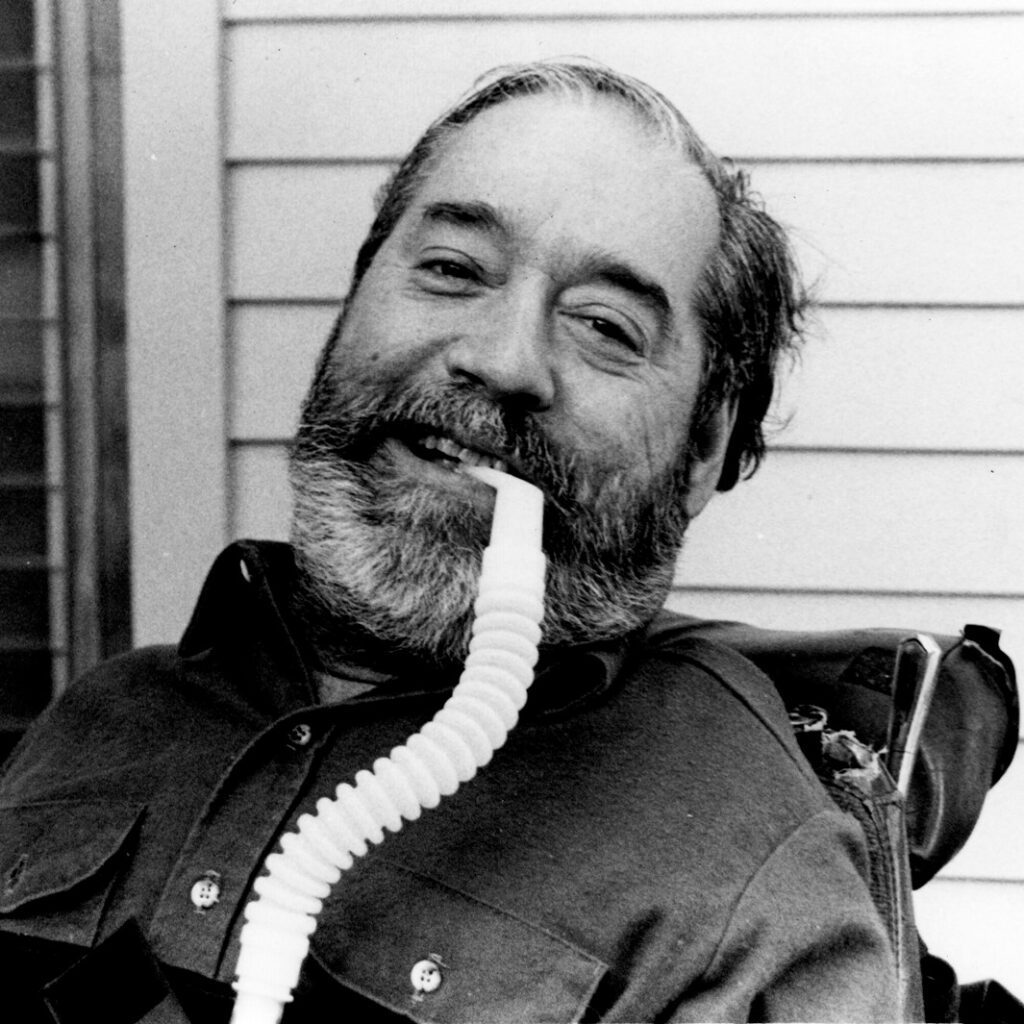 Public Service
(1939 – 1995)
Achievements
Biography current as of induction in 2011
A civil rights leader for people with disabilities, Ed Roberts is recognized as the father of the independent living movement. After contracting polio at age 14 that left him paralyzed from the neck down and dependent on a ventilator to breathe, he embarked on a path that changed the world.
Although Roberts excelled in his high school classes, the school refused to graduate him because he had not taken physical education or driver's education classes. Roberts won that battle, as he would many more throughout his life.
Next, he decided to pursue a public policy degree at UC Berkeley. Told that education would be wasted on him, he persevered and became the first student with severe disabilities ever admitted. Before long, others joined him there, and, taking inspiration from the feminist and civil rights movements, they organized to gain better accessibility on campus and in the community. Roberts knew all too well the barriers that prevented people with disabilities from exercising their rights to be integrated into society, and dedicated his life to dismantling them. Ramps and curb cuts – the first one in the nation was at Telegraph and Bancroft – were early successes. Eventually, Roberts would help shape access regulations that became the basis of a worldwide revolution in civic architecture.
Roberts also targeted paternalistic policies that discouraged people with disabilities from controlling their own lives and segregated them in separate schools and housing. While completing his BA and MA, Roberts helped launch the Physically Disabled Students Program, America's first student-led disability services program. He also helped create the first Center for Independent Living, which served as a model for hundreds of similar organizations nationwide.
In 1976, Governor Edmund G. Brown, Jr. appointed Roberts Director of the California Department of Vocational Rehabilitation – the same agency that had once labeled him too severely disabled to work at all. There, Roberts changed policy to provide resources to people with severe disabilities, which became federal rehabilitation policy. In 1983 he co-founded the World Institute on Disability (WID) and, using the funds from his MacArthur Foundation fellowship, began spreading the concept of independent living all over the world. He served as president of WID until his death in 1995.
View more inductees from the 6th class, inducted in 2011.
for supporting its mission through the California Hall of Fame.