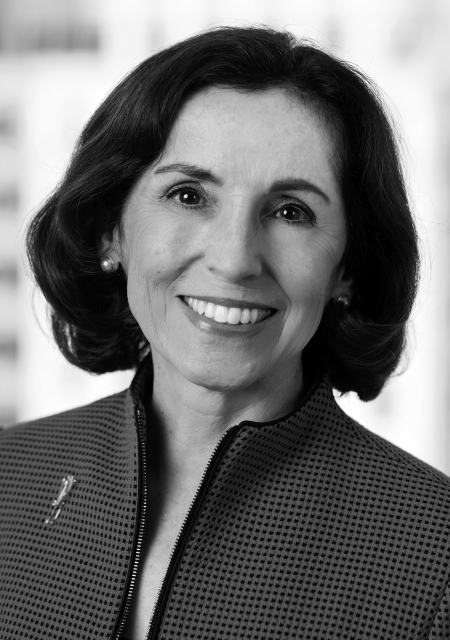 Astrophysicist
(b. 1947)
California Connection
Earned her BA from Stanford University and her Ph.D. from the California Institute of Technology
Achievements
Biography current as of induction in 2019
France A. Córdova is an astrophysicist and the 14th director of the National Science Foundation (NSF). Córdova was nominated to this position by the president of the United States in 2013 and confirmed by the U.S. Senate. NSF is the only government agency charged with advancing all fields of scientific discovery, technological innovation, STEM education and STEM workforce development. Córdova has been a leader in science, engineering and education for more than three decades, with a distinguished career in both higher education and government. Her multispectral research on X-ray and gamma ray sources and space-borne instrumentation have made her an internationally recognized astrophysicist.
The only woman to serve as president of Purdue University, she led the university to record levels of research funding, reputational rankings and student retention and graduation rates. She established a new College of Health and Human Sciences at Purdue, as well as a new Global Research Policy Institute. She is also chancellor emerita of UC Riverside, where she was a distinguished professor of physics and astronomy and laid the foundation for California's first new public medical school in over 40 years. As vice chancellor for research and professor of physics at UC Santa Barbara, she led a campuswide effort to support convergence in blue-sky research areas.
Previously, Córdova served as NASA's chief scientist, representing NASA to the larger scientific community and infusing the activities of the agency — including the International Space Station, then under construction — with the scientific goals of the broader community. She was the youngest person and first woman to serve as NASA's chief scientist and was awarded the agency's highest honor, the Distinguished Service Medal. Before joining NASA, she headed the Department of Astronomy and Astrophysics at Pennsylvania State University. She was also deputy group leader in the earth and space sciences division at Los Alamos National Laboratory.
More recently, Córdova served as chair of the Board of Regents of the Smithsonian Institution, on the Board of Trustees of Mayo Clinic and as a member of the National Science Board. She has published more than 150 scientific papers. She was co-principal investigator for a telescope experiment that is currently flying on the satellite XMM-Newton, a cornerstone mission of the European Space Agency.
View more inductees from the 13th class, inducted in 2019.
for supporting its mission through the California Hall of Fame.