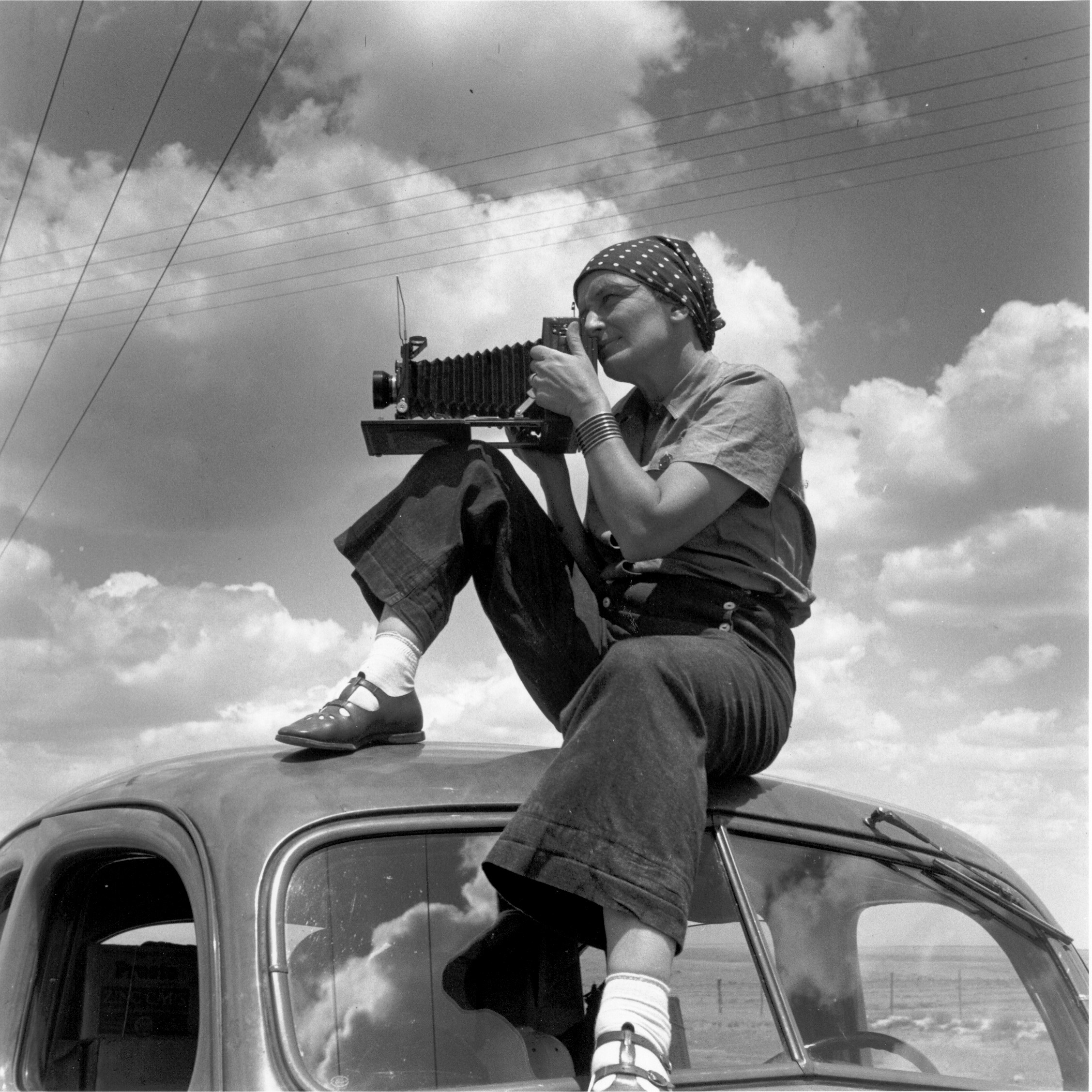 Arts
(1895 – 1965)
Achievements
Biography current as of induction in 2008
Dorothea Lange's photographs have etched the faces of the poor and forgotten into the American memory. Her compassionate images of disadvantaged Native Americans, displaced families of the Great Depression, and interned Japanese Americans during World War II helped develop documentary photography as we know it today.
Born in Hoboken, New Jersey, in 1895, she contracted polio at age seven and was left with a lifelong limp. After studying photography as a young woman in New York City, in 1918 she moved to California and opened her own portrait studio in San Francisco. She made her living taking pictures of the city's wealthier families, but she was impassioned by the plight of the unemployed and homeless that she saw on the streets around her.
In 1933, Lange and her husband, Paul Taylor, documented the grim exodus of farm families escaping the dust bowl, and her powerful images persuaded many of the need for government programs to aid the dispossessed. In the 1940s, her camera captured the work of women and minority workers in wartime industries, the founding of the U.N. in San Francisco and the internment of Japanese Americans. In the 1950s and 60s, she photographed the post-war industrial scene in the Bay Area and did photo essays on Ireland, Asia, and Egypt. In 1952, with Ansel Adams and others, she co-founded the Aperture Foundation, a non-profit organization devoted to fine art photography.
Lange died in 1965 but her passion for people and the art of photography left us with era-defining images of 20th century America.
View more inductees from the 3rd class, inducted in 2008.
for supporting its mission through the California Hall of Fame.