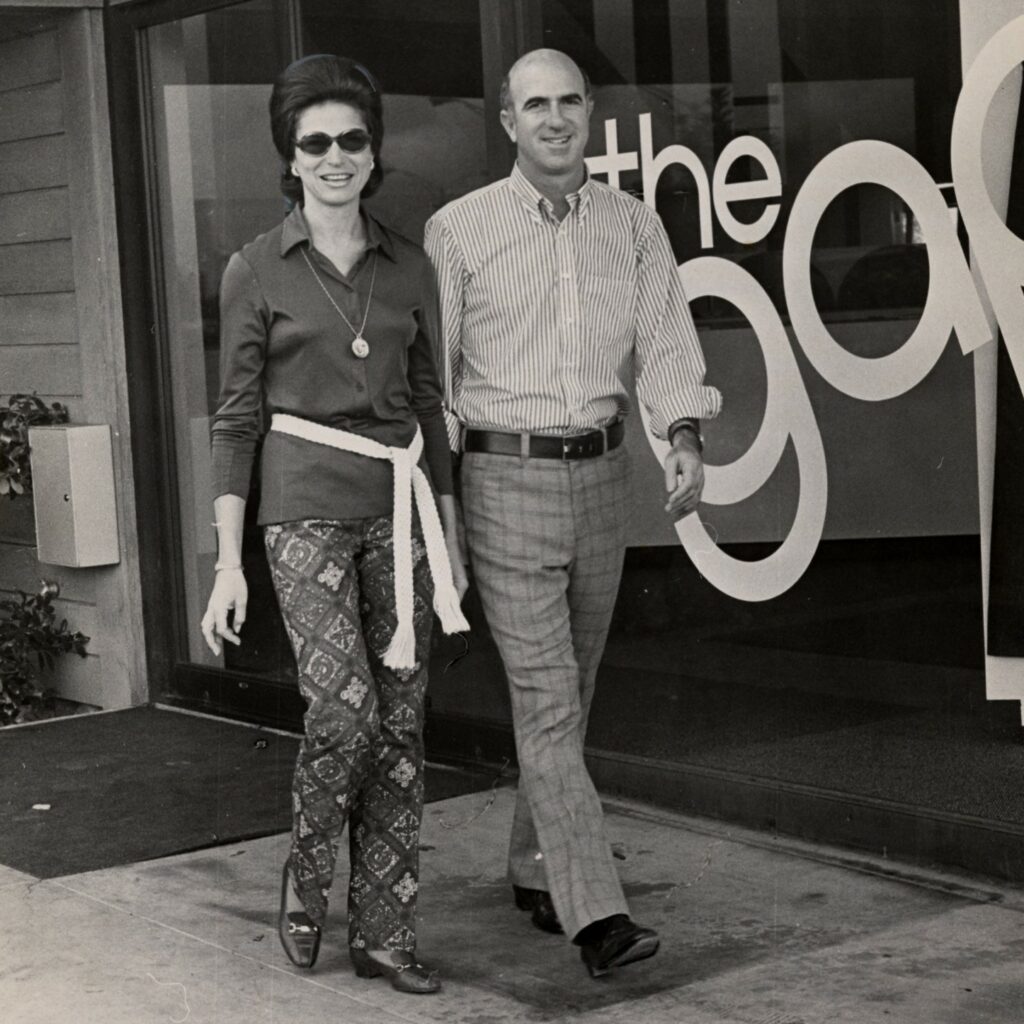 Business & Labor
(b. 1931 & 1928-2009)
Achievements
Biography current as of induction in 2011
Doris and Don Fisher had a simple idea: to make it easier to find a pair of jeans. In 1969, they revolutionized the retail industry by opening the first Gap store on Ocean Avenue in San Francisco.
The Fishers, both born in San Francisco, were long-time family friends prior to marrying in 1953. Doris graduated from Stanford University, as one of the first women to earn an Economics degree. Don was refurbishing old hotels when a "lucky" happening occurred: he leased space to a Levi's® jeans salesman. Don bought two pair of pants from the man, and when he found that they didn't fit, he and Doris began a search for the right size at clothing stores in San Francisco. Their futile search ended with the idea that would lead to the Gap. With no retail experience, Doris and Don opened that first Gap store, selling Levi's jeans and records. They delivered a shopping experience that was fun and the concept caught on. Credited with inventing specialty retail, the Fishers grew their company into a major global brand with more than 3,200 stores. The company portfolio today includes Gap, Banana Republic, Old Navy, Piperlime and Athleta.
To inspire and support Gap Inc. employees and customers to invest in the communities where they work and live, the Fishers formed Gap Foundation in 1977. The Fishers used the rewards of Gap Inc. to further personal commitments to education, the arts and community.
They became champions of public school reform organizations, including Teach For America. One of their most inspirational projects is growing KIPP (Knowledge is Power Program) schools, a unique network of free, college-preparatory schools that now reaches over 32,000 low-income children.
Considered among the premiere collectors of contemporary art, the Fishers selected pieces that they could share and encourage a love of art. Their collection, with some 1,100 pieces by renowned names like Andy Warhol, Chuck Close and Roy Lichtenstein, will be permanently housed at the San Francisco Museum of Modern Art.
Both Doris and Don demonstrated their desire to make a difference. They are known around the world for being in the business of improving lives of those they reach – through their business, civic, and nonprofit commitments.
View more inductees from the 6th class, inducted in 2011.
for supporting its mission through the California Hall of Fame.