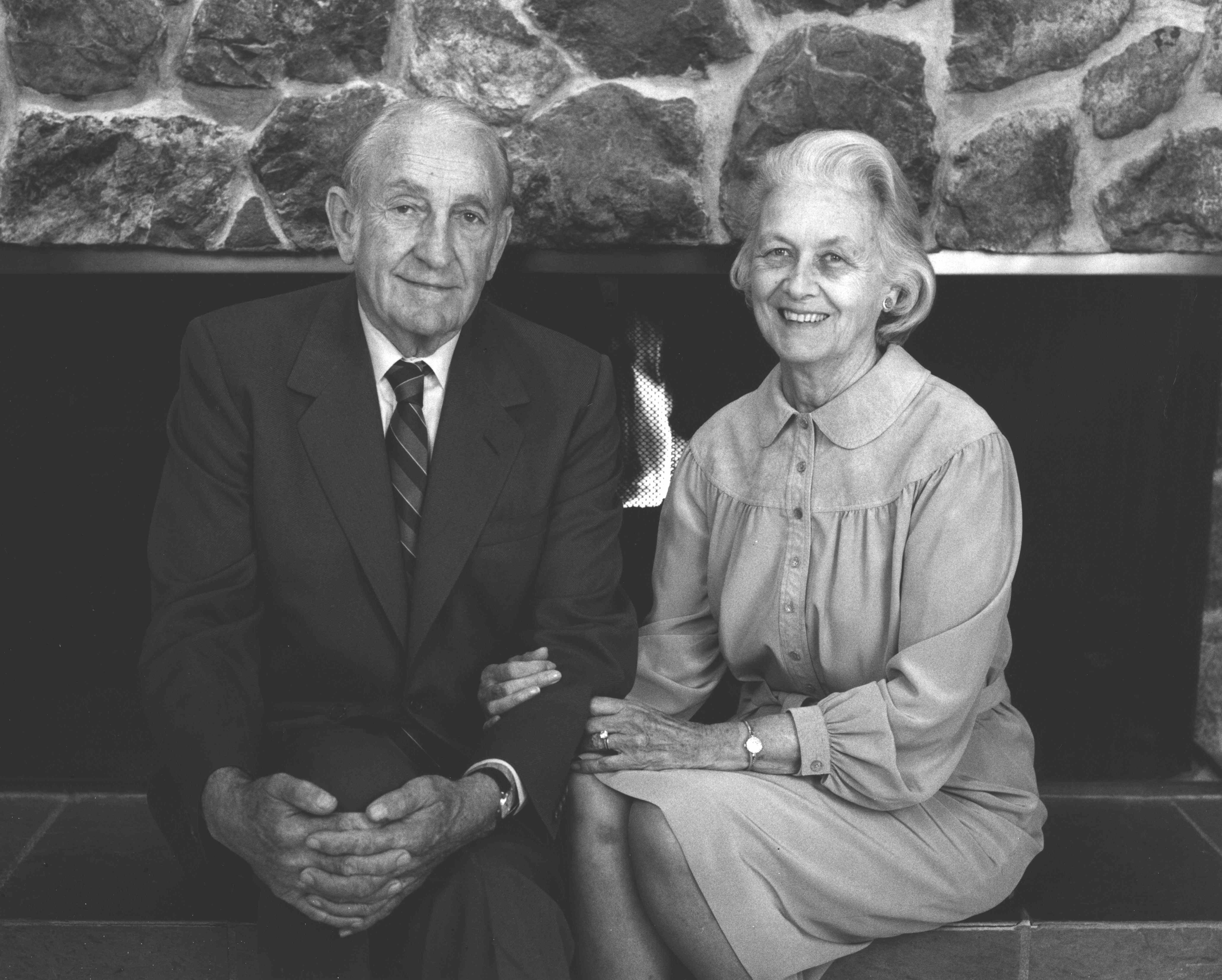 Business & Labor
(1922-1996 & 1914-1987)
Achievements
Biography current as of induction in 2006
In 1939, Dave Packard and Bill Hewlett founded Hewlett Packard, one of the century's most admired companies. The famous "HP Way" was based on the idea that people gain satisfaction and motivation from working in an environment where they can accomplish something worthwhile and receive recognition for it.
This pioneering management concept held respect for individuals at its core, furthering such ideas as flexible working hours, catastrophic medical coverage and open offices.
Dave Packard also contributed his time to government service, as Deputy Secretary of Defense and heading President Reagan's Blue Ribbon Commission on Defense. Lucile Packard was present in the famous HP garage and influenced the development of the HP Way. During her life she devoted her efforts especially to children's health, culminating in the Lucile Salter Packard Children's Hospital at Stanford.
Sharing a deep and abiding interest in the well being of their community, the Packards founded The David and Lucile Packard Foundation in 1964 and dedicated themselves to philanthropic causes throughout their lives.
In establishing the Foundation, Dave and Lucile chose issues for support that were close to them and that they believed could improve the quality of life for many individuals: ensuring opportunities for all children to reach their potential, stabilizing world population, conserving and restoring earth's natural systems. The Foundation also created a highly successful fellowship program for university scientists beginning their professional careers. The Foundation is currently headed by their daughter, Susan Orr.
The Monterey Bay Aquarium was founded by Dave and Lucile at the suggestion of their daughters Nancy and Julie (the current Director). In his later years Dave had a deep interest in ocean science and established the Monterey Bay Aquarium Research Institute. The Foundation continues to be guided by the core values that Dave and Lucile passed on — integrity, respect for all people, belief in individual leadership, commitment to effectiveness, and the capacity to think big — and to build on its history of family involvement and past program successes.
View more inductees from the 1st class, inducted in 2006.
for supporting its mission through the California Hall of Fame.