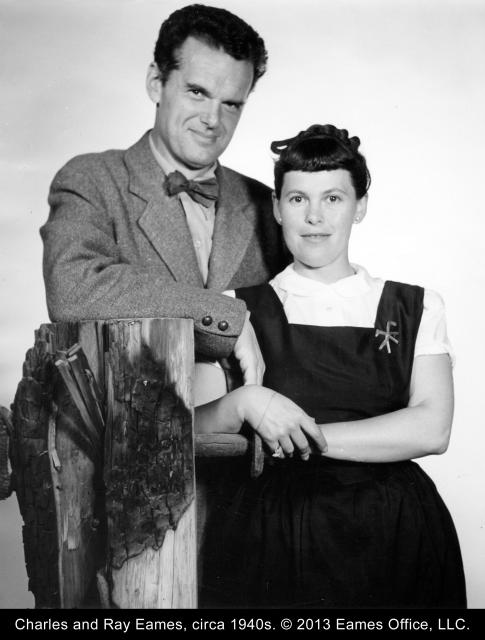 Design
(1907-1978 & 1912-1988)
California Connection
Ray Eames was born and raised in Sacramento, CA; both Charles and Ray lived and worked in Los Angeles, CA from 1941
Achievements
Biography current as of induction in 2013
Among the most important American designers of the 20th century, Charles and Ray Eames made groundbreaking contributions to architecture, furniture design, industrial design and manufacturing, toys and the photographic arts.
Artist Bernice "Ray" Kaiser and architect Charles Eames merged their lives and careers in 1941. Using new materials in innovative ways, they produced influential and enduring designs. During WWII they designed and successfully proposed to the Navy the production of molded plywood splints and stretchers to better serve the wounded. After the war, they returned to their design of furniture; the resulting molded plywood chair was called "the design of the century" by Time Magazine in their Millennium Issue. In the 1950s, the Eameses continued their work in architecture and modern furniture design, and pioneered innovative technologies, such as the plastic resin and wire mesh chairs designed for Herman Miller.
Their groundbreaking Eames House is a milestone of modern architecture and National Historic Landmark. Their film Powers of Ten is on the National Film Register — and continues to be used in schools. Their exhibit Mathematica is still considered a model for science exhibits and has been on continuous display for over 50 years. Most of their furniture designs remain in production today.
Selected Awards/Recognition
U.S. Postal Service stamps
Royal Institute of British Architects Royal Gold Medal
View more inductees from the 7th class, inducted in 2013.
for supporting its mission through the California Hall of Fame.