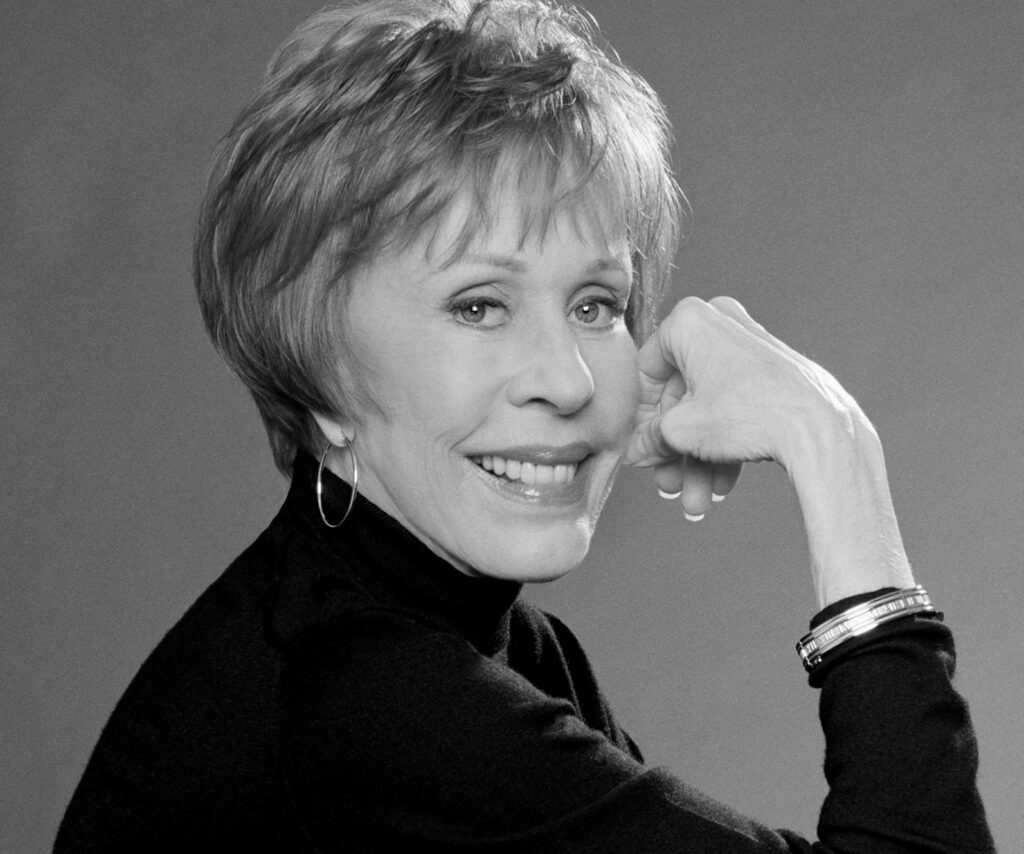 Entertainment
(b. 1933)
Achievements
Biography current as of induction in 2009
Legendary entertainer Carol Burnett captured America's heart in the movies, on television, and on the stage.
Raised in an unglamorous part of Hollywood, Burnett attended UCLA before discovering her true calling as an entertainer and moving to New York.
After a rocky start in finding work, both The Jack Paar Show and The Ed Sullivan Show booked her and soon television audiences were doubled over with laughter at her now-legendary rendition of "I Made a Fool of Myself over John Foster Dulles."
Her star began to soar in 1959 with the hit musical Once Upon a Mattress and regular performances on The Garry Moore Show, for which she won an Emmy Award. Her comedic genius was gaining recognition, and in 1962 she co-hosted her first primetime special with longtime friend Julie Andrews, which won an Emmy for Outstanding Musical. In 1967 she broke gender barriers by headlining her own variety show, The Carol Burnett Show, which showcased her talents as a comedian and singer while creating some of TV's most memorable characters. The show won twenty-two Emmy Awards over its eleven-year run.
Since then, she has moved easily from stage to television, from feature films to variety specials. She has appeared in many television specials and won an Emmy for her work on the sitcom Mad About You. April 2002 saw the premiere of Hollywood Arms, a play she co-wrote with her daughter Carrie Hamilton, who had died of cancer just a few months earlier. Burnett's recent film roles include Horton Hears a Who (2008) and Post Grad (2009).
Known for her versatility, Burnett has won six Emmys, a Tony, five Golden Globes, a Peabody Award, and more People's Choice Awards than any other woman in the award show's history. She also received the Kennedy Center Honors in 2003 and the Presidential Medal of Freedom in 2005.
View more inductees from the 4th class, inducted in 2009.
for supporting its mission through the California Hall of Fame.